Sir Patrick Stewart tries deep dish Chicago pizza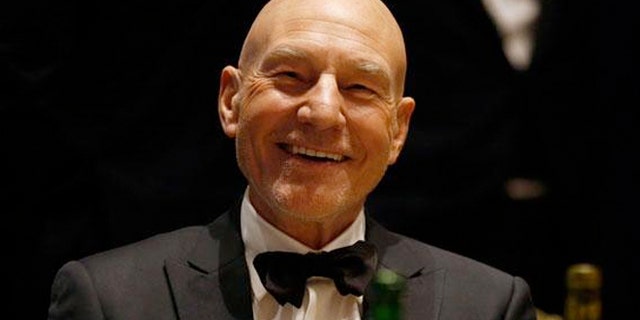 Legendary actor Sir Patrick Stewart --a self-professed pizza slice newbie--is certainly getting a taste for the dish.
In what is act two of his pizza drama, the "X-Men" star on Sunday made good on a promise to media outlets that he'd likely "take another slice" after he ate his first-ever slice last week at a New York pizza shop. (He later clarified to New York Magazine that he had eaten pizza before, but said that he never had a "slice" --meaning eating with his hands.)
This time it was deep dish pizza at Gino's East in Chicago, and was once more reunited with his trusty with a knife and fork.
Sir Pat tweeted: "Continuing Ed: Deep Dish. Must admit – at home with a knife and fork."
Is this the beginning of Sir Pat's Pizza Adventures?