'Simpsons' superfan renovates kitchen to look just like Marge's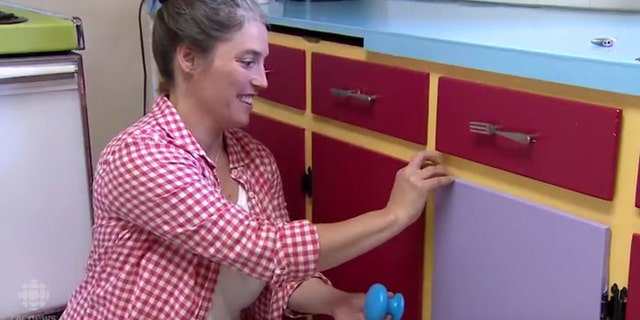 "The Simpsons" fans go to great lengths to emulate their cartoon icons.
While one man filmed himself eating just like Homer, a Canadian couple decided they wanted to make their kitchen a real live version of the place Homer and Marge cook up their antics.
"My significant other and I wanted to do a 'retro-vation,' keep the old, make it new," Marcia Andreychuk of Calgary told Canada's CBC News. "So we had this bizarre, bizarre idea, why not take what we already have and turn it into the 'Simpsons' kitchen?"
Andreychuk said that since their kitchen already had the same "bones" and general layout as Marge's cartoon kitchen, most of the remodeling was relatively simple. Her new countertop was only $20, and the appliances received a superficial makeover but she plans on upgrading to a real "retro-looking" stove and refrigerator soon.
"I am attracted to the quirky," Andreychuk said. "Who wouldn't want corn cob curtains?"
Check out Andreychuk's colorful kitchen makeover. All that's missing is the bright blue hair.