Server rips customer who left no tip after accusing waitress of trying to steal her husband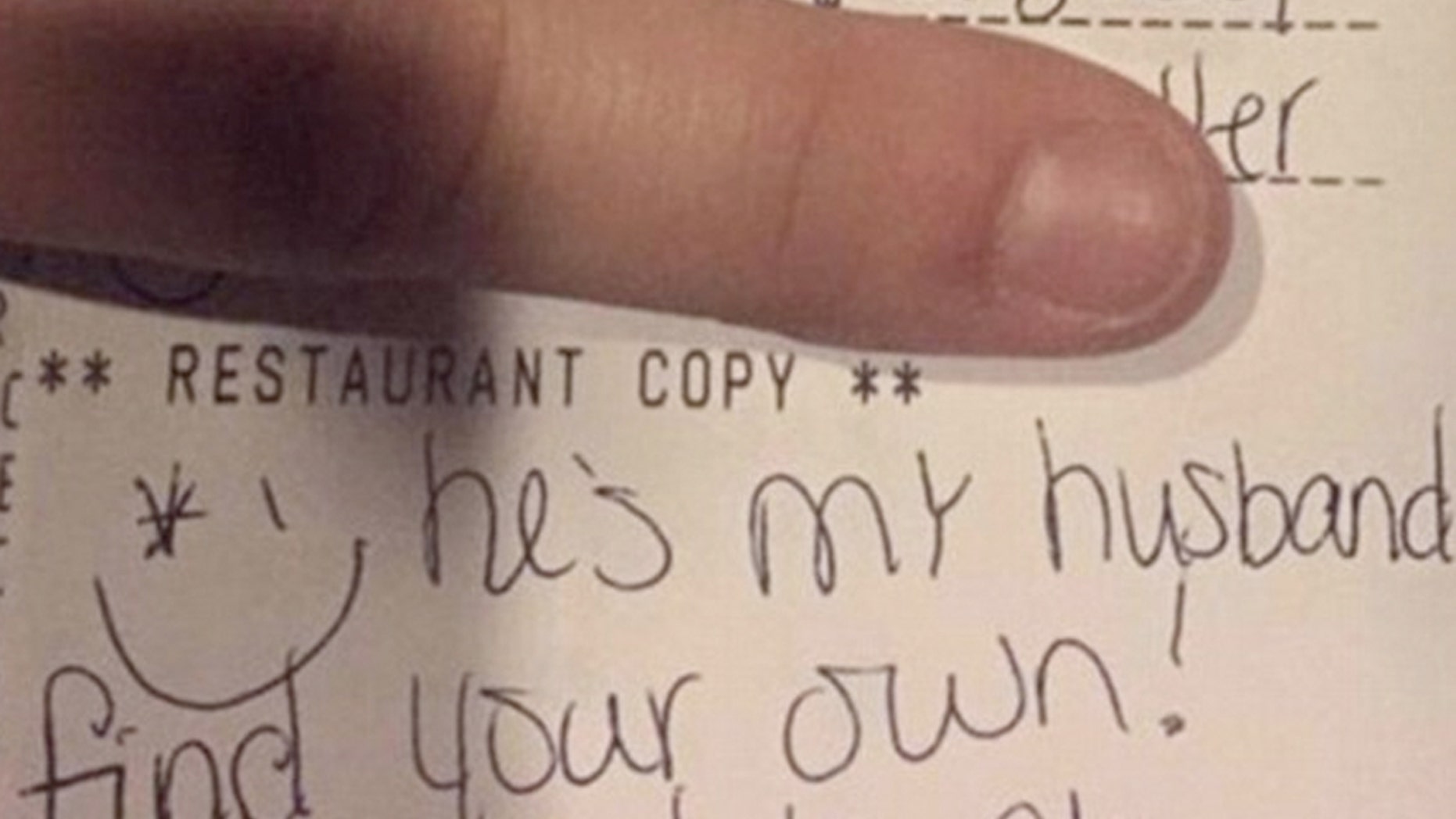 A server at a restaurant in Ohio dished up some harsh words for a newlywed woman who refused to leave a tip after a meal with her husband.
Jessica Morris wrote in an open letter posted on Facebook that she was serving a couple Saturday who was celebrating their honeymoon with friends, reports Fox13. 
According to Morris, while waiting on the table, the newlywed wife didn't like that Jessica made her groom laugh.
But the tip offender, identified by Morris as Jenny, was apparently laughing and joking with the rest of the table while they were enjoying their meal, so when Morris dropped off the check she thought everything was fine. When Morris came back to the table she discovered a nasty note with a $0 tip.
"He's my husband, find your own. Good luck :)," the bill read.
In her post she goes on to explain what happened: "So, this lady [Jenny] and her husband place their order and she asks me what my name is.
"I tell her 'Jessica' and she responds with, 'oh, we don't really like that name.
"Can we call you 'Jess' and I laughed and said 'yeah, you can call me anything you want.
"I'll even respond with a**hole.
"In which her husband laughs and proceeds to call me that throughout the whole experience we had as server and guests."
Morris defends her actions by saying talking to the guests is all part of the job.
"Waitressing is a personable job," Morris wrote in her Facebook post, "to make money you have to be nice, and show you[r] personality."
Morris, just married herself on Oct. 9, said she was working with her husband that night at the restaurant.
"MY HUSBAND would never let me feel so insecure that I would feel the need to write such a terrible note to a server and make them feel the way you have," she wrote.
"So Jenny, here's a life tip for you from me, your insecurity as a woman is heartbreaking. Have pride in yourself and your relationship with YOUR husband to where you don't need to put another down to bring yourself up. Especially a server who lives off her tips and needs them to help her husband pay bills."
Morris concluded her Facebook rant with a snarky remark directed at Jenny who allegedly stole Morris' pen.
It's unclear if the note was delivered to its intended target, but the post was shared over 50,000 times before it was deleted.