Seattle now shaming residents for not composting food waste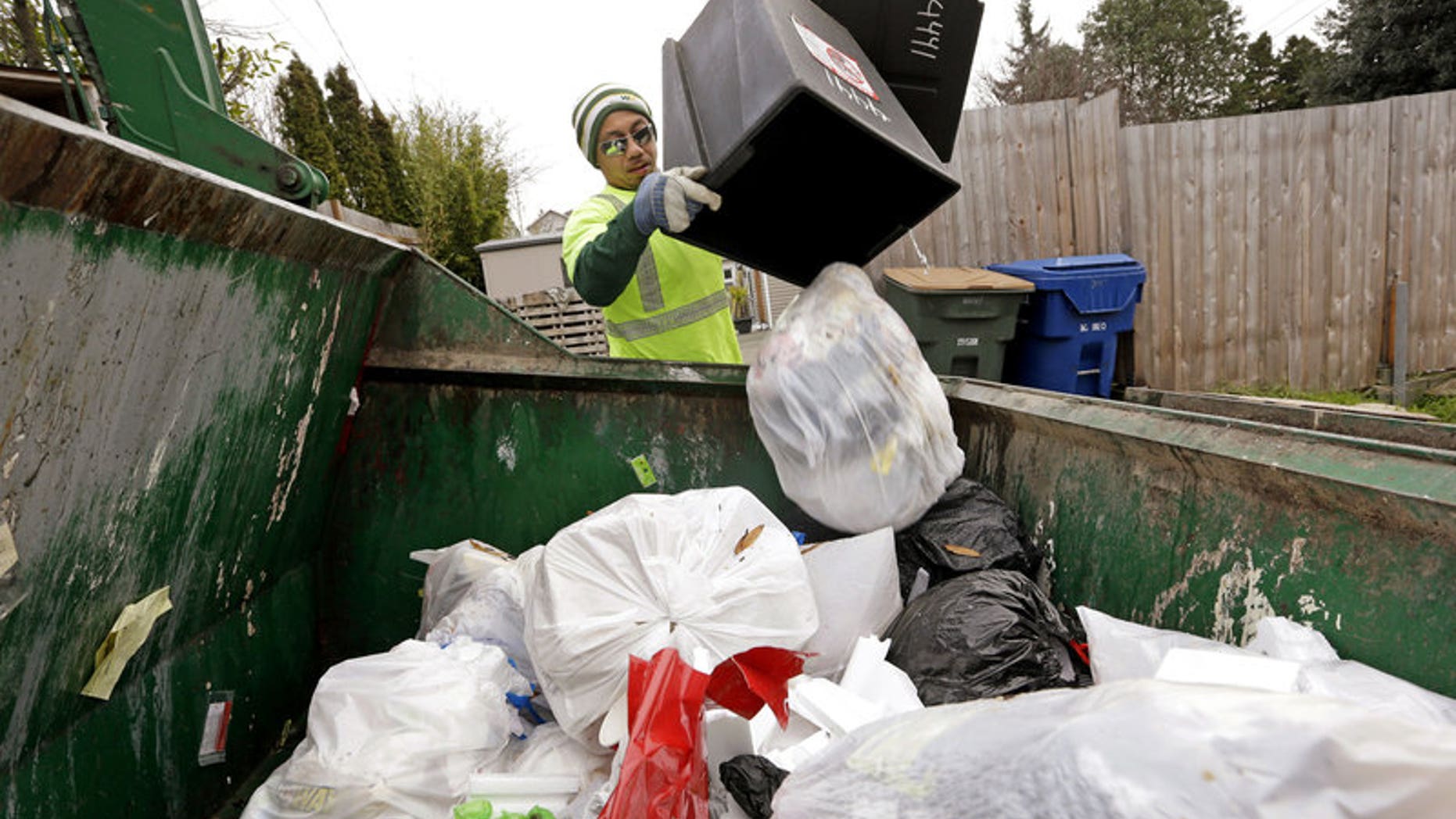 Americans waste a startling amount of food. Last year, National Geographic reported that the average family tosses out over 1,160 pounds of food annually.
And now Seattle is implementing a public-shaming tactic to curtail that trend.
Starting this year, residents of the Pacific Northwest city who throw away food  will have their garbage cans marked with bright red tags—"Scarlet Letter"-style so neighbors will know of their sin. In July, the city will start fining citizens for wasted food scraps that have not been recycled or composted.
The city passed the ordinance last September to combat the problem of growing food waste and gas emissions. The goal is to get residents to recycle or compost 60 percent of all waste by the end of this year. Houses have been given special composting tubs to make it easier to fulfill that goal but citizens who don't  feel like doing it themselves can leave the tubs on the curb to be picked up for a fee.
Though San Francisco and Vancouver have spent a lot of money campaigning to encourage residents to compost, Seattle is the first city in the country that will be implementing fines for those who trash food. The fine structure is a bit complicated but the website breaks it down by property type:
--Single-family residences whose garbage contains "more than 10 percent recyclables or food waste by volume" will receive a notice on their trash receptacle, and be taxed a $1 charge on their bi-monthly garbage bill.
--Multi-family and commercial properties whose garbage "contains more than percent recyclables or food waste by volume" also receive a warning notice but by the third notice, a $50 fine will levied upon the property.
--All commercial properties and residences are now required to subscribe to a composting service. These fines will be enacted starting July 1, 2015.
In a public opinion poll, 74 percent of Seattle residents support the new ordinance while just 11 percent are opposed. But is it really working?
Seattle waste contractor Rodney Watkins told NPR that the reality has been somewhat disheartening.
"Right now, I'm tagging probably every fifth can," Watkins told NPR in December."I don't know if that's just the holidays, or the fact that I'm actually paying a lot more attention."
He says he's seen coffee grounds, orange peels, even whole cakes thrown away—which all make great compost.
But Seattle residents have almost six months to start practicing what they preach when it comes to food waste.