San Francisco chef Charlie Hallowell accused of sexual harassment by 17 women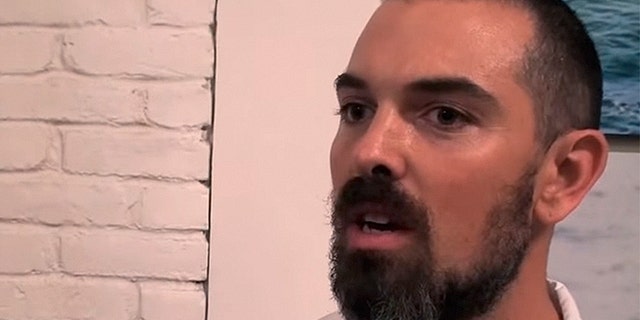 San Francisco-area chef Charlie Hallowell has stepped down from his restaurant group amid sexual harassment and verbal abuse allegations from 17 former female employees.
In an article published on the San Francisco Chronicle, the women detail a "demoralizing work environment" where Hallowell's indecent propositions and abuse of power "were the norm, along with a near-constant stream of sexually explicit language."
Hallowell's three Oakland-based restaurants are Pizzaiolo, Boot & Shoe Service and Penrose.
WAITRESS CLAIMS COWORKER RAN OFF WITH HER HALF OF $300G SCRATCH-OFF TICKET WINNINGS
Hallowell's restaurant group, which had no official HR department for the women to report the abuse, has since obtained an outside human resources consultant to perform a full investigation into the company, the Chronicle reports.
One employee described working for Hallowell like an "abusive relationship" while another described him as having "sexual Tourette's disorder." They also said Hallowell expressed an obsession with female bodies, comparing food to female anatomy and speaking about sexual acts. He would also openly express interest in sleeping with his employees and comment on their appearance.
Hallowell admitted to his actions in a statement to the Chronicle, saying that he was "deeply ashamed and saddened" for his "unfiltered and often completely inappropriate" behavior.
"I can see very clearly that I have participated in and allowed an uncomfortable workplace for women. For this I am deeply ashamed and so very sorry," Hallowell said. "We have come to a reckoning point in the history of male bosses behaving badly, and I believe in this reckoning and I stand behind it."
Hallowell is just one of a number of chefs who've recently been accused of using their power to sexually harass and mistreat female employees.
In October, New Orleans-based celebrity chef John Besh stepped down from his restaurant group after 25 current and former employees accused him of inappropriate behavior, including "vulgar and offensive comments, aggressive un-welcomed touching and sexual advances."
FOLLOW US ON FACEBOOK FOR MORE FOX LIFESTYLE NEWS
In December, Mario Batali, the Food network chef and host of ABC's "The Chew" stepped down from the day to day operations of his restaurant empire after similar accusations. Four women accused him of inappropriate behavior in the workplace and elsewhere, including grabbing and groping three of his female employees.