Samuel Adams Utopias sells for $190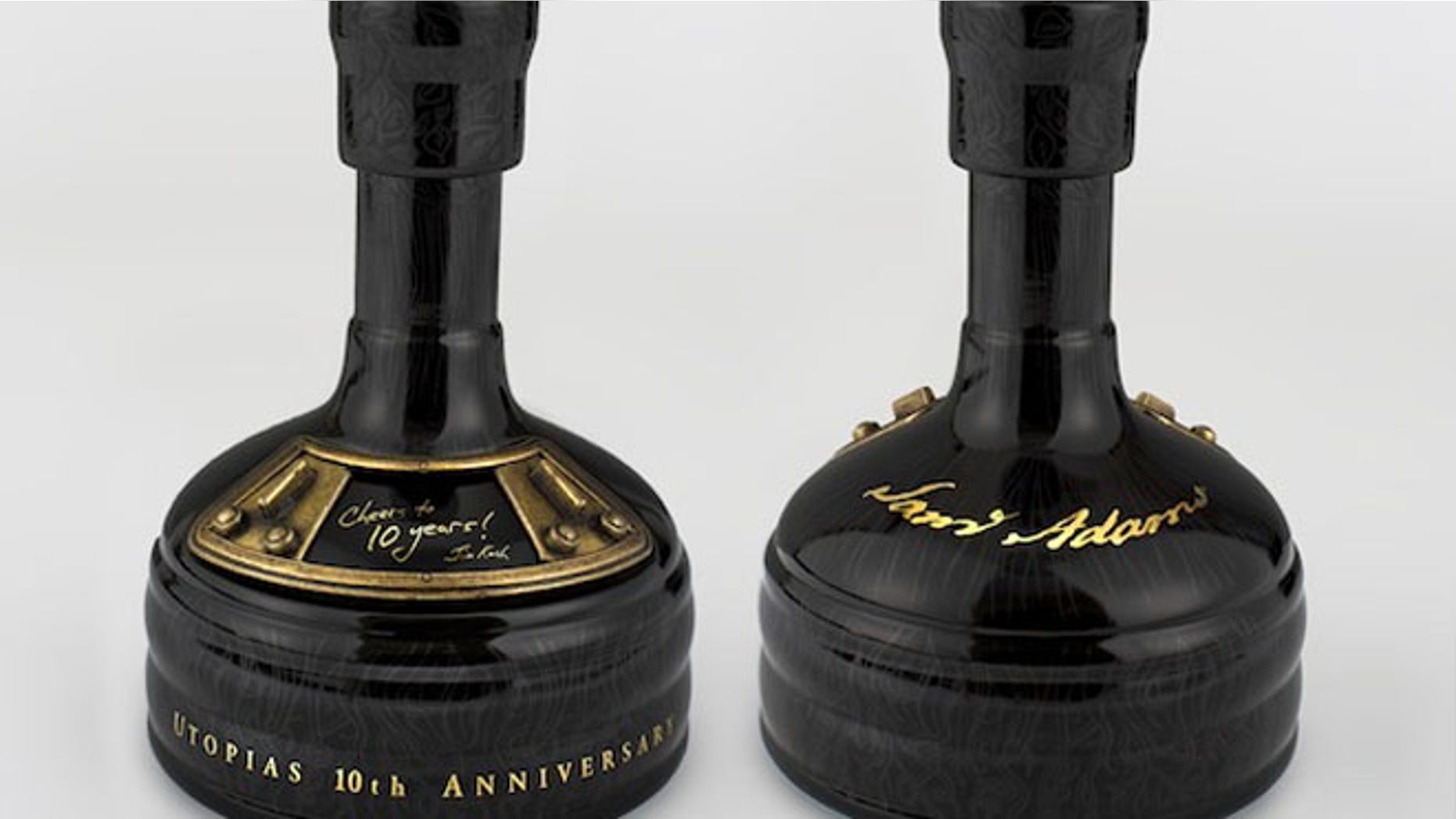 The bi-annual version of Sam Adams ultra-strong Utopias beer has hit the market, but you'll have to hunt it down if you want a bottle. Less than 20,000 bottles will be distributed this year.
Typically, Samuel Adams Utopias is released every other year, but this version was released off schedule to help celebrate the 10th anniversary of the beer.
The 2012 version is a blend of beer aged for years in different type of barrels and includes some of the brewery's original Triple Bock from 1993. That's probably why it sells for a whopping $190 a bottle.
"The 10th anniversary release of Utopias is proof that extreme beers have earned a permanent and respected place in the beer universe, a world now constantly evolving with new craft beers and excited craft beer drinkers," said Samuel Adams founder Jim Koch in a release.
So what makes this beer so special?
First, Utopias is 29 percent alcohol by volume (ABV), which is 58 proof. (An average American beer is around 5-10 percent ABV, depending on the brand.)
Also, along with hops, barley malt, yeast and water, Samuel Adams used Champagne yeast, which can survive in the higher alcohol better than a lot of beer yeast. Maple syrup is also used to provide additional fermentable sugars to help raise the alcohol.
"As a result," Koch writes, " ... Utopias invokes the flavors of rich vintage port, fine Cognac or or aged sherry, while feeling surprisingly light on the palate."
Utopias is meant to be sipped and is recommended to be served at room temperature in a two-ounce glass.  It also comes in a cool-looking black decanter shaped like a brew kettle.  The bottle, at 24 ounces, makes for a great collectors item --and something you may want to keep especially when it works out to over $7 an ounce.