Roasted Beet and Orange Salad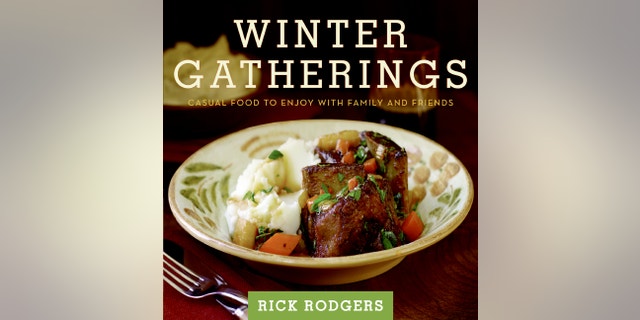 Makes 6 servings
Ingredients:
6 medium beets, scrubbed but unpeeled
2 large navel oranges
1 tablespoon balsamic vinegar
1⁄3 cup extra-virgin olive oil
Salt and freshly ground black pepper
½ small red onion, cut into thin half-moons
Steps:
1. Position a rack in the center of the oven and preheat to 400˚F.
2. To roast the beets, wrap each beet in aluminum foil. Place on a rimmed baking sheet
and bake until tender, about 1 hour. Cool completely. Slip the skins off the beets. Slice
the beets into thick rounds.
3. To prepare the oranges, grate the zest from half an orange into a medium bowl and
set aside. Cut about 1⁄2 inch from the top and bottom of each orange and stand
them on the work surface. Using a serrated knife, cut off the peel where it meets
the flesh. Working over a small bowl, cut between the membranes to release the orange segments into the bowl. Squeeze the membranes over the bowl to extract
any remaining juice. Measure 2 tablespoons of the orange juice into the bowl with the
zest.
4. Whisk together the orange zest, juice, and the balsamic vinegar. Gradually whisk in
the oil. Season with salt and pepper to taste, and whisk again to dissolve the salt.
Add the beets, orange segments, and red onion, and toss gently. Serve at room
temperature.
From "Winter Gatherings"
You might also like: Flourless Hazelnut Dark Chocolate Torte or Triple Coconut Cream Pie