Rising butter prices in France may threaten croissant production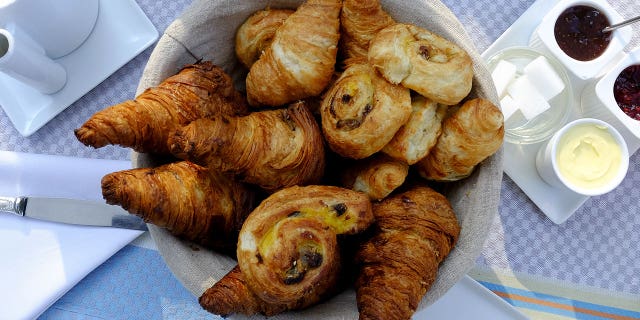 NEWYou can now listen to Fox News articles!
Sacre bleu!
The price of butter has ​skyrocketed 92 percent in France, raising fears the famous flaky croissant may ​disappear from the shelves of French bakeries.
"At best, consumers are going to have to pay more [for pastries]," Matthieu Labbé of the French baking industry group Federation des Entrepreneurs de la Boulangerie, or FEB, told The Guardian. "At worst, we may no longer be able to get butter."
The price of butter has increased to $5,975 ​a ton from $2,318 in April 2016 because of falling milk yields in Europe, making the crescent-shaped treat an endangered indulgence for French residents and tourists.
"The industry is under unsustainable pressure,"​ ​Fabien Castanier of FEB​ told the newspaper.​
The industry group called on bakers to "significantly increase" the prices of croissants and pies.​ ​
​It warned that unless profits increase or more butter becomes available, bakery production lines could​ ​close by the end of the year, the Guardian reported.