Ridiculous kitchen gadgets that you don't need
Let's face it — the kitchen can be an expensive place. With cookware, knife sets, and everything in between, stocking a kitchen can add up to a lot of money. Because it can be challenging to discern the difference between something you need and something you want, we often see experts in the industry doling out advice with lists of what's worth splurging on and what you really don't need in order to relieve you of stress and keep your kitchen as budget-friendly as it can be.
This is not one of those lists. This list is a collection of kitchen tools and gadgets that aren't necessary for you to have — and in some cases are just absurd — but we secretly really want them, and that's why we're telling you about them today.
From grill gadgets and egg molds to cookie cutters and corn kernelers, these gadgets are what we would classify as ridiculous, but if money was no object in this world, we'd recommend that you buy them. If you're a grilling fanatic, you'll probably want to get your hands on a Two Way Hold Magnetic Grill Light and a Flameless Grill Smoker. Can't practice your perfect bacon-egg-and-cheese sandwich skills during the week? Hamilton Beach's Breakfast Sandwich Maker is the perfect compromise for you when you're short on time and late for work. There's even more stuff for the egg fanatics, like a plucker that will make creating egg whites a snap and a nifty little tool that will add some much needed sunshine to your weekday morning.
Don't get us wrong, just because we're calling these products silly doesn't mean we don't think they're great. They're all fun toys and gadgets that we'd certainly spend our money on, but would you?
1. Speedy Plus Vacuum Marinater: $30 on website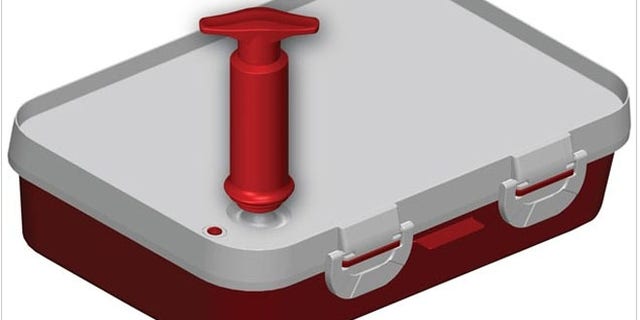 Obsessed with your newest steak marinade that you've created? Make it even better with the Speedy Plus Vacuum Marinater. The plastic box comes with a vacuum pressure nozzle that allows you to suck all of the air out of its container so that the marinade penetrates your meat better than ever. The website even touts that it turns into a convenient serving platter once you're done grilling, but we're not throwing away our meat cutting boards just yet.
2. Corn Kerneler: $12 on Amazon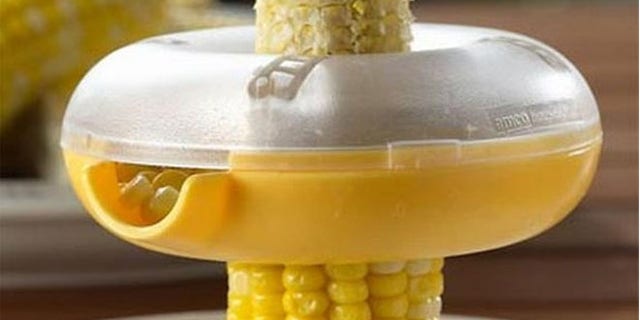 How annoying is it when the corn kernels fly everywhere when you're cutting them off the cob? The Corn Kerneler by Amco does away with this frustration by easily removing the kernels from the cob in one quick motion, and storing them in a neat little compartment as it goes. The compartment can hold up to two ears of corn and the adjustable blade can work with any cob, no matter how thin or thick. It's not available on Amco's site anymore but you can easily find it on Amazon and Fancy.com.
3. Sunnyside Egg Mold: $12.90 on eBay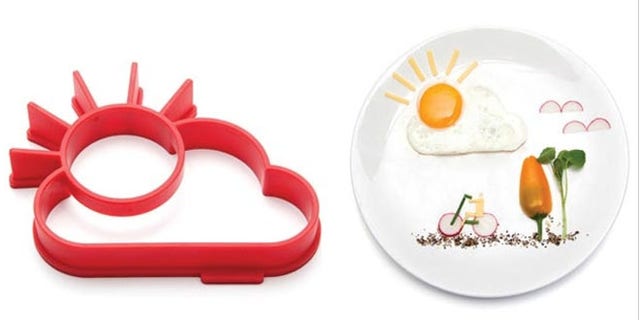 Here's the perfect way to do away with morning blues. Developed by the product design studio Monkey Business, the Sunnyside Egg Mold is a highly coveted item, but you can usually find one for market price on eBay.
4. Stem — Tap the Flavor: $5 on Quirky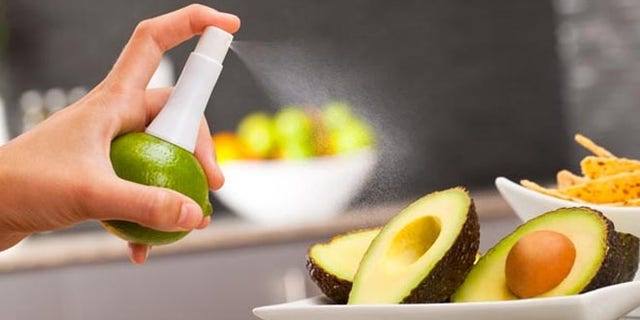 Cut, squeeze, de-seed. Who needs that process? We don't, which is why we'd spend $5 on this Stem — Tap the Flavor gadget. Serrated plastic teeth allow you to easily insert the nozzle into any piece of citrus and spray away. Simple assembly makes it easy to clean and it's small enough to squeeze (excuse the pun) into your kitchen gadget drawer.
5. Portion — Measure & Mix: $9.99 on Quirky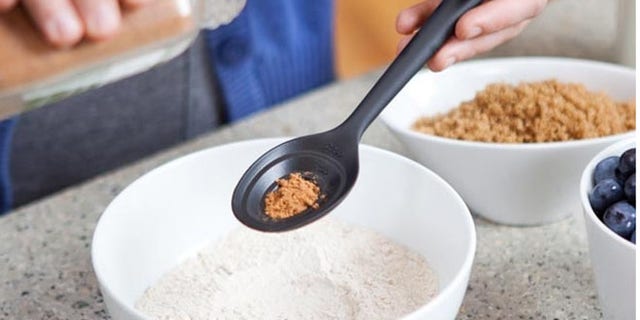 Why use a spoon for measuring and another spoon for stirring when you can use just one utensil? The Portion — Measure & Mix spoon combines measuring spoons and a cooking spoon all in one, making clean up and storage a simple matter for you.
6. Mocubo: $39.99 on Quirky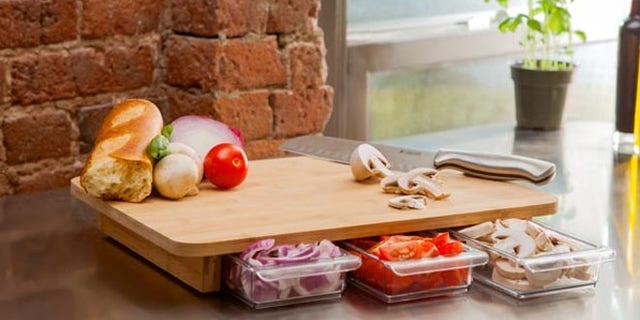 This chic bamboo cutting board is perfect for the diligent cook who would never turn on the stove without their mise en place. Three food prep container drawers make it easy for you to prep your food while you chop away, and a mineral oil finish helps the board maintain a clean and dry surface.
7. Roast Cutting Tongs: $29.95 From Chefs Catalogue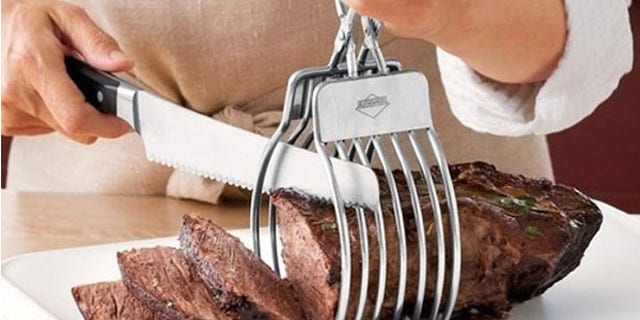 Slicing a perfectly straight piece of a meat can be hard when your fork and knife aren't positioned correctly, but these Roast Cutting Tongs make it easy for you to carve like a pro. No need to reposition your fork every time you go in to cut, because the tongs will hold your piece of meat in place and allow you to slice right through it.
See all 15 gadgets at The Daily Meal
More from The Daily Meal
15 Best Cooking Apps for Your Smartphone
8 Foods That Are Worth Buying Frozen