Restaurant tries to break lobster roll record with 159-foot sandwich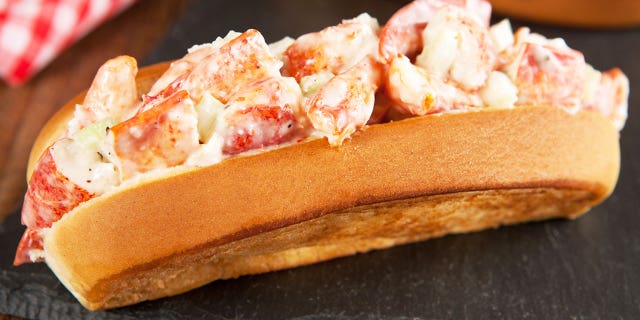 NEWYou can now listen to Fox News articles!
It's a lobster lover's dream.
A restaurant in Portsmouth, N.H., is hoping it set the record for the longest lobster roll at 159 feet, 6 inches (49 meters).
132-YEAR OLD LOBSTER 'PARDONED' BY SEAFOOD RESTAURANT AFTER LIVING IN TANK FOR DECADES
The creation by the British Beer Company on Sunday took up several tables before it was cut up and served. Chef James Gibney says 200 pounds (91 kilograms) of lobster meat went into the sandwich and 48 pounds (22 kilograms) of it was donated.
Proceeds went to a charity that helps U.S. veterans.
The British Beer Company now hopes to be a contender for the world record. The restaurant says the old record, kept by the World Record Academy, was 120 feet (37 meters) and was set by the Prince Edward Island Fishermen's Association at a shellfish festival in Canada last September.
FOLLOW US ON FACEBOOK FOR MORE FOX LIFESTYLE NEWS
A lobster roll, usually made from a hot dog-type bun stuffed with lobster meat, is a staple of New England cuisine.