Restaurant sparks anger over dress code requiring women to wear heels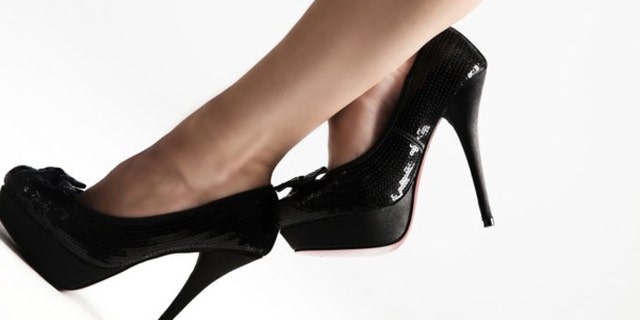 A California restaurant is catching heat for imposing a dress code that requires women to wear high heels.
The Press Enterprise reports that a flyer for June 15 opening of club ProAbition, a 1920s-themed venue in Riverside, Calif., included a line requiring female patrons to wear heeled shoes to enter.
"Ladies: No flat shoes or sandals. Must have heels. Exception will be made if injured," the flyer read.
The restaurant's Facebook page was soon filled with comments criticizing the dress code.
"Does this really say ladies must wear heels unless injured? This is just ignorant" posted Sorelle Williams, a local fashion store owner.
Another user posted: "You suck, who the hell do you think you are the cloths (sic) police?"
But not all were outraged.
"It's so easy folks, if you don't like a restaurant / clubs dress code for whatever reason, just DON"T go there and tell all your friends to boycott them too. It's their premises, if they want to demand customers paint their faces bright blue and wear snow skis, their entitled to. There must be somewhere else you can buy a meal and a drink in town," wrote another Facebook user.
The Press Enterprise later spoke to Christopher Sylvesto, the venue's assistant general manager who back peddled on its fashion requirements, saying that women will be allowed to enter as long as they didn't wear flip-flops or sandals.
ProAbition also posted an apology on Facebook, saying their "intention was never to offend anyone."
"As a business, we pay very close attention to our guests' feedback. We had been receiving feedback on all fronts. That's when we decided maybe we need to re-adjust this and not be so strict about this one particular item."