Restaurant serving brunch with 'period pancakes,' 'tampon macarons' to raise awareness for charity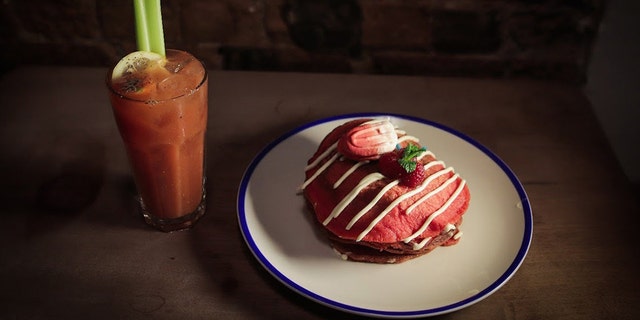 A restaurant in London is hosting the most original brunch idea around. Period.
The Book Club in east London is serving up a menstruation-themed menu for its Big Bloody Brunch event, complete with red velvet "period pancakes," tampon-shaped macaron and, unsurprisingly, Bloody Marys.
'CHICKEN AND WAFFLES' CEREAL HEADING TO WALMART
The idea was launched after research conducted by the Big Bloody Brunch charity showed the percentage of people who are uncomfortable by the natural bodily function.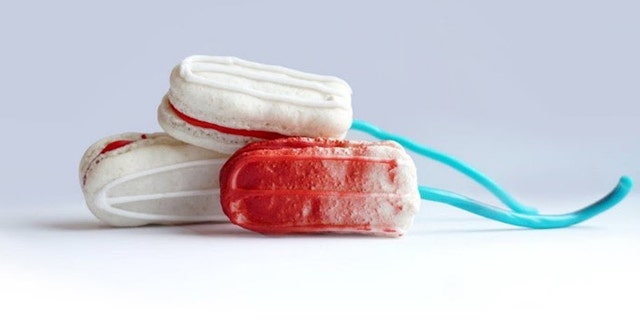 "Their research this month has revealed that shame around menstruation is still widespread, with half of people currently describing periods as unpleasant or disgusting — but 69% of people, including men and boys, wish that we felt more comfortable about them. Almost 3 in 10 women and girls throughout the country have been unable to afford menstrual products, with more than a third of those (38%) bleeding through most days of their period and 26% missing school or work."
FOLLOW US ON FACEBOOK FOR MORE FOX LIFESTYLE NEWS
The unique brunch aims to destigmatize conversations around periods, as well as raise money for its period poverty charity, according to its events page.
The pancakes cost $10.50 or $12.50 if you want a tampon-shaped macaron cookie on top from Ohlala bakery, with 15 percent of the proceeds from the March 3rd event going toward the charity.
If guests want to add a Bloody Mary, they may do so by purchasing period products from organization Hey Girls, which will double the donation and distribute the products to charities in need throughout the U.K.
CLICK HERE TO GET THE FOX NEWS APP
According to the event page, Big Bloody Brunch has hosted events that have helped over 5,000 woman gain access to period products over the last year.