Restaurant owner and teenage daughter viciously assaulted over cold food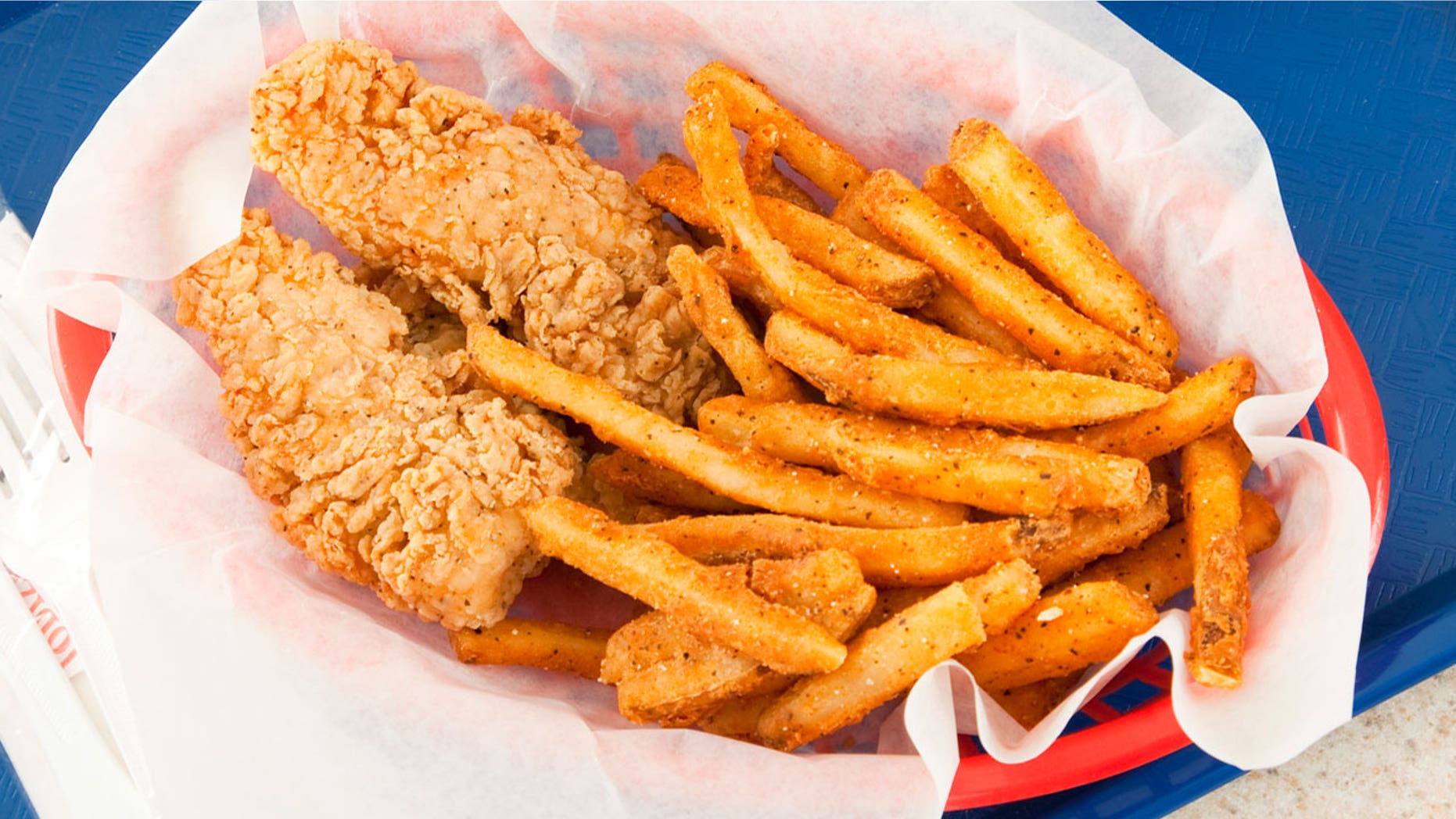 The owner of the Quik Chick take-out stand in Baxley, Ga., and her teenage daughter were brutally assaulted by two customers who were unhappy with their order.
The assailants — who police have since identified as Nathaniel Eric Smith and Latasha Smith — were reportedly displeased with the temperature of their chicken and the amount of french fries they were given after a visit to Quik Chick on Thursday afternoon, according to WTOC.
As of Monday, the two suspects remained at large. Baxley police have also confirmed to Fox News that their investigation is still ongoing.
HORMONES AND FOOD: IS YOUR DIET STRESSING YOU OUT?
Quik Chick owner Jeanette Norris said that, before the altercation, she had a brief conversation with the disgruntled customer over the quality of their food. She also said she issued a full refund.
The two suspects, still not happy with the situation, began to get aggressive. "She went berserk, they both lost it, him and her both; started cussing and beating on the window," Norris told WTOC.
Norris said she stepped outside of the stand to inform the two that police were coming, and that's when the woman started hitting her.
Security footage captured during the incident shows the female assailant punching and slapping at Norris' face, while her companion stands nearby. (Baxley police have also confirmed to Fox News that the below video is indeed from Thursday afternoon, despite the 2010 timestamp at the top.)
Soon, Norris' 15-year-old daughter — who saw the attack from a nearby parked truck — quickly gets out of the vehicle and tries to intervene. But in her efforts to stop the attack, she is almost immediately punched in the face and knocked to the ground by the male suspect.
The two assailants reportedly left the scene in their Cadillac shortly thereafter.
FOLLOW US ON FACEBOOK FOR MORE FOX LIFESTYLE NEWS
James Godfrey, Chief of Baxley Police Department, gave a statement to WOTC saying, "I've been here, what, 41 years – 30 of them as chief. I have never seen anything like this. I've never heard of anything like this."
Emergency services were called to the scene to give medical attention to both Norris and her daughter. Norris suffered a broken nose from the attack, and her daughter a concussion.
Norris has since told WOTC that the couple deserves jail, and local police agree. The Baxley Police Department have issued arrest warrants for aggravated battery and cruelty to children. The department confirmed to Fox News that the investigation is still ongoing.
Anyone with information is also encouraged to contact the Baxley police at 912-367-8305 or the 911 Center at 912-367-8111.