Restaurant creates towering burger with 17 types of beef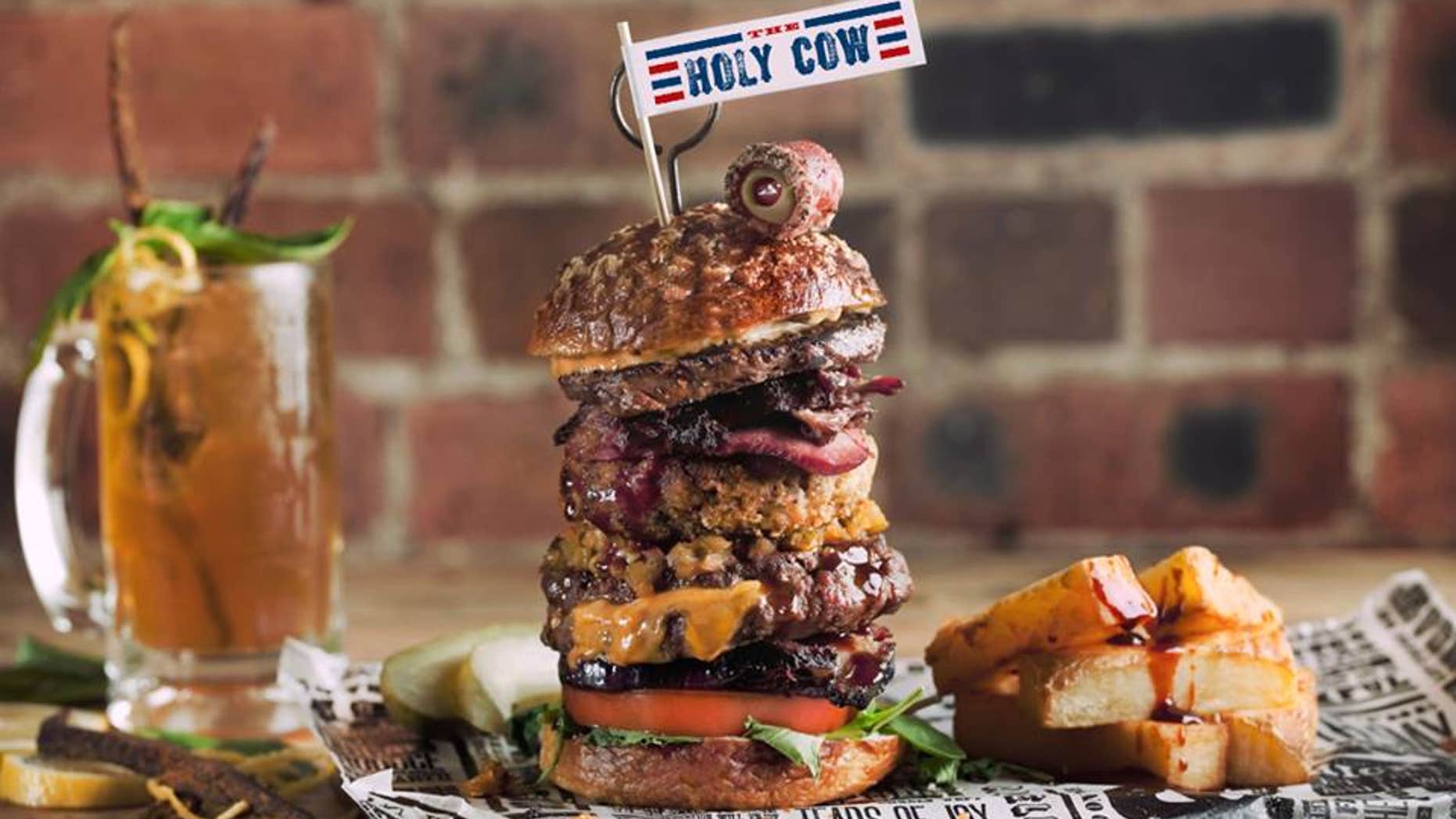 Just in time for Father's Day, British chain restaurant Reds True Barbecue has created a new menu item that's big enough for the whole family.
Introducing the Holy Cow burger. With 17 different types of beef and a smattering of tangy condiments, this mammoth sandwich dwarfs your typical burger. Beef lovers can rejoice with every ingredient in this "nose-to-tail mouthful," including beef bacon, raw beef carpaccio, and a patty with ox liver and ox heart. Holy cow.
We're not sure it's worth the 2,500 calories but at around $42, the Holy Cow is more affordable than some of the other extreme burgers on the market now.
So what really goes into this sky-high sandwich?
Reds True Barbecue shared the monster list of ingredients on their Facebook page.
- Carpaccio beef and olive
- 21hr Texas-smoked brisket
- Juicy Lucy (melted cheese hidden inside a 100% steak burger)
- A parmesan and Jacob's cracker-crusted pattie made of pulled oxtail and pulled ox cheek with diced slow smoked ox heart and ox liver
- Jalapeño and dill pickle relish
- Thickly sliced mustard pickled tongue
- Unholy sticky beef jus
- Pulled 12hr smoked beef rib
- Blackened Wagyu rib eye steak
- Beef bacon
- Red's Dirty sauce
- Chargrilled red onion ring
- Beef tomato and salad leaves