Restaurant changes 'Miso Lucky Bowl' name after Twitter backlash, accusations of 'casual racism'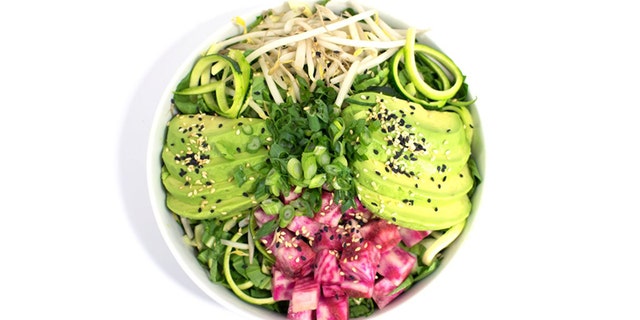 NEWYou can now listen to Fox News articles!
Restaurant chain fresh&co has issued an apology and changed the name of its new "Miso Lucky Bowl" after many on Twitter accused the company of racism.
WHOLE FOODS' YELLOW FEVER RESTAURANT SLAMMED AS 'UNAPPETIZING AND RACIST'
Last Tuesday, the healthy food chain came under fire after Twitter user Martin Hui posted a picture of the restaurant's new menu item, the "Miso Lucky Bowl."
"Hey @freshandconyc — it's 2018 and casual racism isn't cool anymore. Fix this," Hui tweeted.
The tweet gained steam with several others calling out the brand for the controversial name.
Fresh&co responded to the backlash in a statement to Insider, claiming they did not know the historical context of the "miso" pun – which plays off a broken English phrase popularized by the 1987 Kubrick film "Full Metal Jacket," where a Vietnamese prostitute says "me so horny. Me love you long time."
The problematic quote has been cited by activists as a way to treat "Asian women [as] sex objects."
Fresh&co issued an apology and vowed to change the name of the bowl.
"the fresh&co team were not aware of the historical implications and are so thankful that you flagged them. They are a tolerant and progressive company and apologize for any offense they may have caused. They are currently in the process of changing the name company-wide. Rest assured that this will not happen again," the statement to Insider read.
FOLLOW US ON FACEBOOK FOR MORE FOX LIFESTYLE NEWS
The bowl has been taken off the fresh&co website.