Restaurant accused of writing homophobic slur on note to customer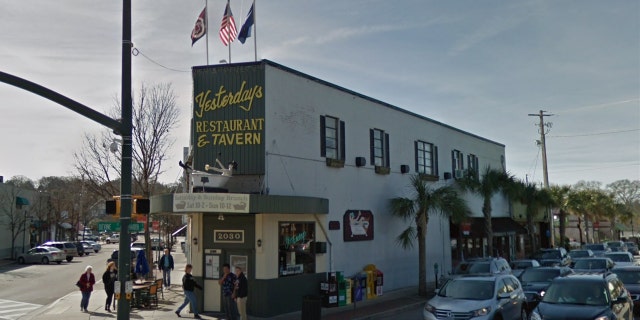 A restaurant in South Carolina has apologized after a customer claims her friend received a homophobic note with his meal.
A member of the customer's dining party, Cyntrell Jones Legette, posted about the incident that occurred at Yesterdays Restaurant and Tavern in Columbia.
In the now deleted post, she explained that while the group was celebrating her mom's birthday, "one of the kitchen workers placed a note in our friend's bag that said 'f--,'" The State reports.
MOM HITS BACK AT TROLLS WHO SAY SPENDING $2,000 ON CHRISTMAS PRESENTS FOR 3 KIDS IS TOO MUCH
She explained that "the manager tried to excuse the disgusting behavior by calling it a joke."
"There is nothing funny about being disrespected. Please don't patronize them," she added.
The restaurant shared a lengthy apology on its on Facebook page after the incident occurred and said the employee responsible "was dismissed on the spot."
"We at Yesterdays Restaurant & Tavern deeply regret the incident that occurred this evening involving a customer. It was hurtful and offensive breach of the commitment Yesterdays has made to our community for over forty years to provide an environment that is inclusive and respectful to each and every guest who comes through the door, regardless of color, creed, or sexual orientation," the post read.
They also added that they will be holding a training after the holidays, when their college staff is back in town, in order to address the "terrible breach of our values" and hope to have a member of the local LGBTQ community assist.
Legette commented on the apology, saying she is "not angry at the owners, if they are true to their word and do not uphold this behavior."
FOLLOW US ON FACEBOOK FOR MORE FOX LIFESTYLE NEWS
She also dispelled rumors that anyone in her group might be seeking free food or planning on suing.
The customer also called out those who referred to her as "entitled," but said she feels "entitled to patronize any establishment and not be harassed."
"I always have and will continue to stand up for those who are bullied and mistreated," she wrote.