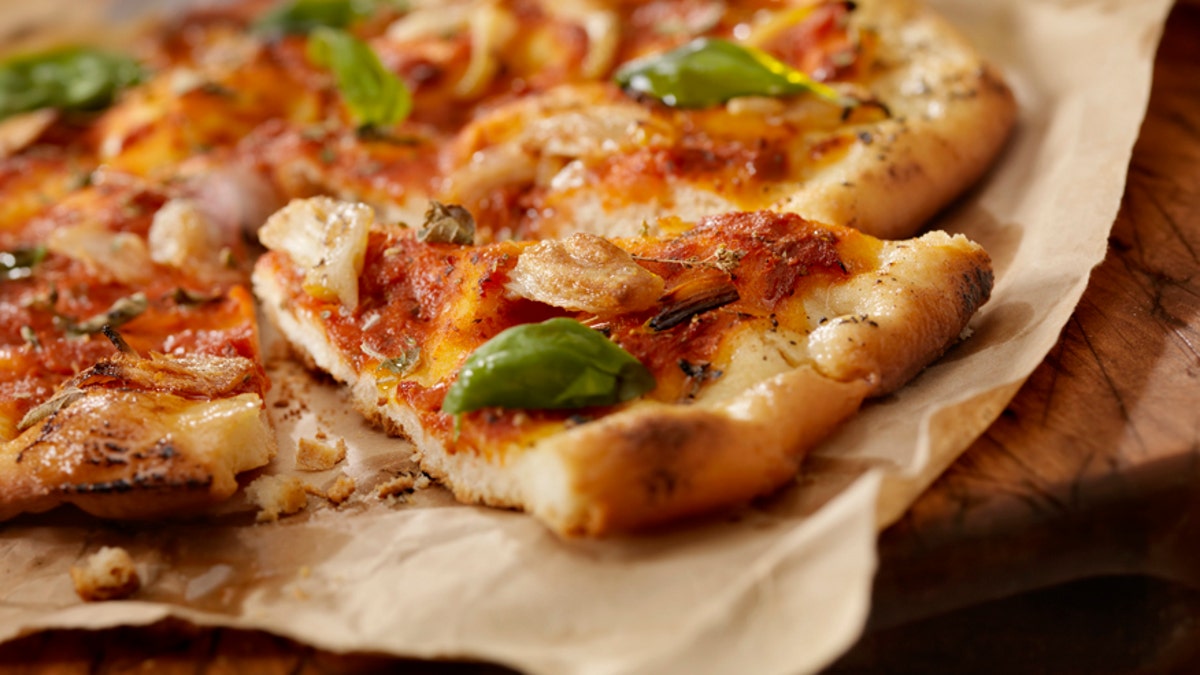 Leftover pizza is a beautiful thing. Some people like it cold, but plenty of others try to revive it to its former glory by blasting it in the microwave.
However, as Mary Berry of "The Great British Bake Off" and "The Great American Baking Show" says, nobody likes a soggy bottom — and microwaving can make your pizza go a bit limp.
If you want a mouthwatering crispy crust, you should be reheating your leftover Domino's in a frying pan, and not, as most of us do, the microwave.
HOMELESS MAN TICKETED FOR EATING PIZZA AT A BUS STOP
Yes, you heard correctly. The secret technique was shared a while back on Reddit, where it's racked up over a thousand comments.
According to the instructions — which were originally provided by Roberta's pizzeria in Brooklyn, N.Y., before finding their way to Reddit — you should heat your pizza on low- to medium-heat in a non-stick frying pan.
After two minutes, when the bottom is crispy, place two drops of water into the pan — away from the pizza — and reduce the heat for low.
Then put a lid onto the pan and leave to steam for one minute.
FOLLOW US ON FACEBOOK FOR MORE FOX LIFESTYLE NEWS
This should leave the slice with a moist crust, crispy bottom and melted cheese. The final step? Eat and enjoy.
And, if you want to cut the cost of your Domino's pizza bill, check out this website for ALL the discount deals out there.