'Real Housewives of New Jersey' Teresa Giudice now starring in cooking video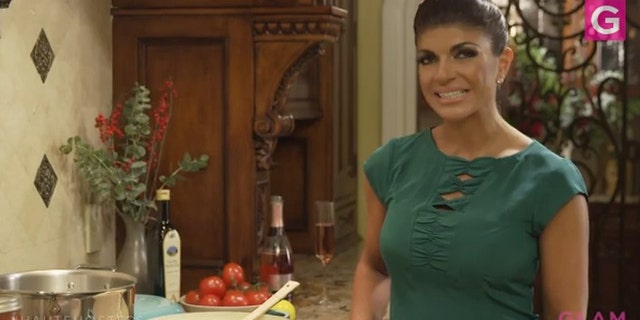 Teresa Giudice may be headed to prison in less than a month, but that doesn't mean she's hanging up her apron just yet.
The "Real Housewives of New Jersey" star and cookbook author is now starring in a stand-and-stir video on Glam's YouTube channel. The Haute Hostess series, as it's called, has also featured a segment from Giudice's "Housewives" ally, party-planner Dina Manzo.
She whips up her very own Angel Hair Pasta with Spicy Shrimp, one of her daughter's (she doesn't say which one) favorites from her cookbook "Fabulicious."
"A lot of my recipes were passed down from my mom," Giudice says. "This is pretty simple, easy, delicious."
The reality star, who is headed to prison in early January for 15 months on fraud charges, is planning for life after the slammer.
She hinted at a "Real Housewives of New Jersey" reunion special and that she may try do more culinary related ventures in the future.
Check out the latest thing she's cooked up.