'Real Housewife' Bethenny Frankel launches deli meat brand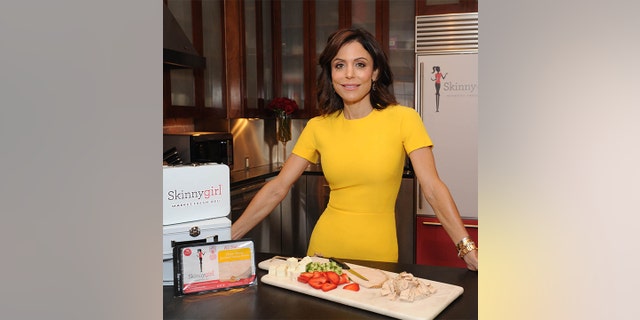 Bethenny Frankel is hoping her Skinnygirl devotees are hungry enough for her latest edible endeavor.
The reality TV star, best known as one of the original castmembers on Bravo's hit show "The Real Housewives of New York City," has just launched a line of lunchmeats as the newest addition to her Skinnygirl brand of low-calorie cocktails and snacks.
Frankel says she was inspired to create Skinnygirl Market Fresh Deli because she wasn't happy with the usual grocery store meat offerings, and wanted a healthier option to pack for her daughter Bryn's lunches, according to People.
"It's a terrible category with terrible options that are all high in sodium and not natural and frankly, gross," Frankel told People. "The turkey is stuck to each other and it's not pleasant to the eye or to the palate."
'LADIES OF LONDON' STAR DISHES ON MOTHERHOOD, NEW COOKBOOK
The lunchmeats come in several different varieties including herb encrusted turkey breast, honey smoked turkey breast, applewood smoked uncured ham, Sriracha spiced chicken breast and cane sugar uncured sweet ham—all of which are gluten-free and are free of added nitrates (except for those naturally occurring in salt and other flavorings) or preservatives. All are less than 80 calories per serving.
"Protein is the key to feeling full and satisfied which helps us avoid bad investment foods," said Frankel in a press release Thursday.
Frankel, who founded her Skinnygirl brand with a line of low-calorie, lower-sugar ready to drink cocktail beverages geared towards health-conscious women, has since created a multi-million dollar empire that includes offerings beyond alcoholic beverages including snacks, candy, energy bars, dressings, flavored waters and even kitchen appliances.
The meat may seem like an unusual fit but Frankel says the new offering is just an extension of her health-focused brand.
FOLLOW US ON FACEBOOK FOR MORE FOX LIFESTYLE NEWS
"I wanted to do something that was upscale, nutritious and a good high protein snack or meal. I thought women would want to walk through a supermarket and see the better-for-you option," Frankel told Forbes in a recent interview.
Skinnygirl Market Fresh Deli can be purchased at retailers nationwide like Publix and Kroger. A pack of Franke's meat will set you back about $4.49.