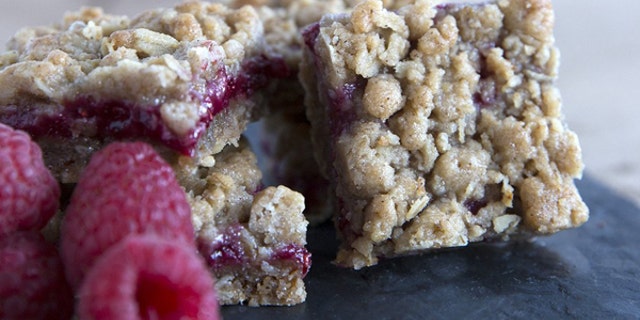 For a sweet gift that also gives back, Feed Your Soul Bakery, an online retailer for cookies, brownies, and other baked goods donates a cookie for every order placed to the Coalition for the Homeless, the oldest not-for-profit advocacy group focused on homelessness in the United States.

Cook Time:50 min
Prep Time:15 min
Total Time:1 hours5 min
Servings: 6
Ingredients:
1/2 pound (2 sticks) unsalted butter, at room temperature
1 cup sugar
1 egg
1 teaspoon pure vanilla extract
2 ¼ cups all-purpose flour
? cup good raspberry jam
Preparation:
Preheat the oven to 350 degrees. Cream Butter and Sugar until well combined. With the mixer on low, add the egg and vanilla extract. Add flour.
Reserve 1 ½ - 2 cups for CRUMB topping
Lightly pat the dough evenly on the bottom of a greased 9-inch square baking pan.
Spread raspberry jam across the shortbread base.
Sprinkle your reserved crumbs on top of the raspberry jam. Bake at 350 degrees for 40-50 minutes, until lightly browned. Cool completely and Enjoy.