Rangers enforce shutdown of private hotel on Blue Ridge Parkway that rents federal property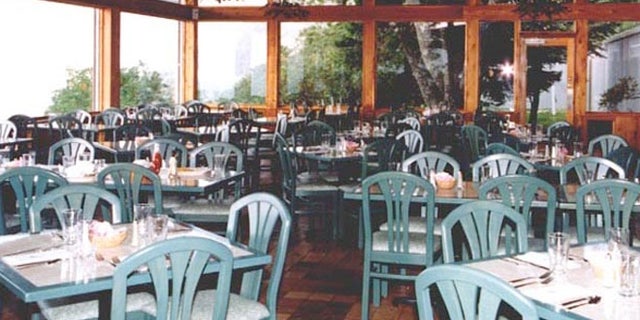 Conservative activists protested Saturday outside a private hotel and restaurant forced to close during the partial federal government shutdown because it leases a federal government building on federally owned land.
Protesters gathered on the shoulder of the Blue Ridge Parkway to protest Friday's forced closure of the Pisgah Inn, owner Bruce O'Connell said in an interview. The Asheville Citizen-Times reported (http://avlne.ws/15SS44e ) the crowd numbered fewer than three dozen. One of the demonstrators handed him a card claiming membership in a tea party group based in Asheville, about 30 miles east, O'Connell said.
"They're up there making a statement I guess — that they're not happy with the state of things and wanted to make a point," O'Connell said.
Park rangers began blocking the inn's three entrances off the parkway at lunchtime Friday, stayed through the night and remained there Saturday to make sure the inn didn't reopen, O'Connell said.
Parkway Chief Ranger Steve Stinnett said park service managers in Washington directed him to block access to the inn.
The 470-mile federal road that winds through the North Carolina and Virginia mountains remains open to traffic but National Park Service visitor centers, campgrounds, picnic areas and restrooms are shuttered because of the budget dispute on Capitol Hill.
Park Service spokeswoman Dana Soehn said she understands the frustration resulting from the inn's closure
"We understand people want to express their disappointment," she said. "But this is a federally owned facility run by the concessionaire. All federally owned facilities were closed as part of the shutdown."
Another privately run inn operating on leased federal land along the parkway — the Peaks of Otter Lodge near Bedford, Va. — closed on Thursday, USA Today reported.
O'Connell initially said he would defy the Thursday deadline to shut down, but then decided to close. He changed his mind again, however, and kept the 35-year-old business open through Friday's lunch. He eventually conceded, and said all of his guests were forced to leave later Friday. O'Connell leases the 50-room building on federal land from the National Park Service.
The inn was booked solid this weekend and all guests were refunded their money, O'Connell said. About 100 employees are idled, including 35 who live on the property.
"They are just being shut out of work," said Baird Lefter of Waynesville, who was lunching Friday with his wife and a friend. "If they haven't closed the parkway why should they close the concessions?"