Quirky liquor law permits Pennsylvania restaurants to deliver beer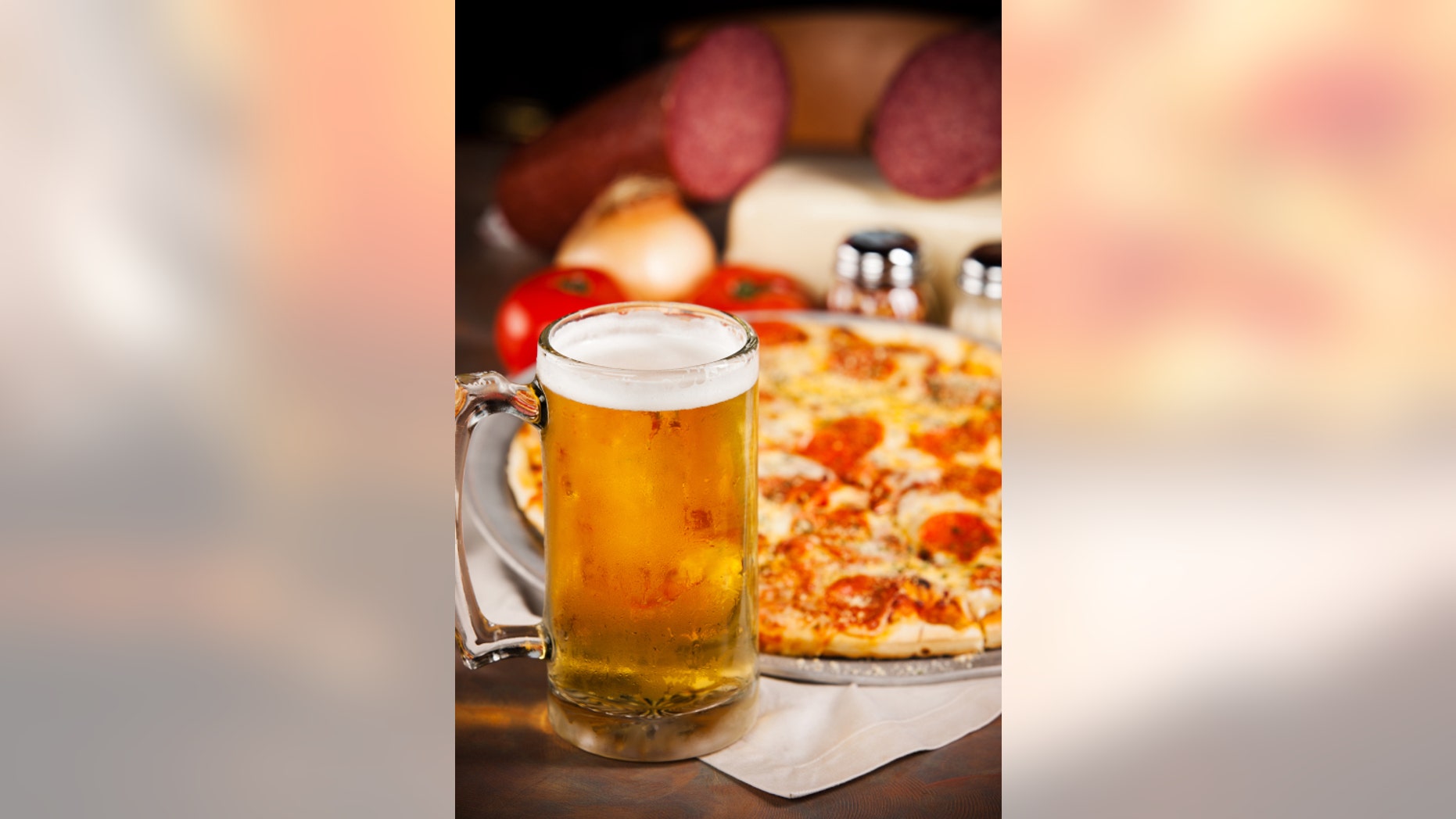 Too lazy to pick up beer to go with that pizza you ordered? Just move to Pennsylvania.
Some restaurant owners in the Keystone State are scrambling to get a special liquor license that permits eateries to deliver up to two six-packs of beer to thirsty customers.
But the law regulating the license isn't new, reports the Pittsburgh Post-Gazette Several weeks ago, Peter Gaeth was trying to get a liquor license and called the Pennsylvania Liquor Control Board (PLCB) for clarification on the legality of home delivery of beer. Stacy Kriedman, a spokeswoman for PLCB, confirmed that "there is nothing prohibiting" the delivery beer since "the code is silent" on the matter.  So that means that even people who order food and a six pack --and decide to forgo the pizza --can still get their beer.
Yet, that doesn't mean that all restaurants will start delivering six-packs. The specific license required is called a "Transport for Hire Class B".  It costs $700 to apply and there's an annual $160 licensing fee. Approval takes weeks and there's a limit on the sale of how much beer can be sold: 192 oz or two six-packs of 16-oz bottles. The order must be paid for by credit card—the delivery person cannot accept cash at the door—and he or she must ask to see identification from the customer. Hard liquor and wine may not be delivered.
So far, the PLCB said that it has received 22 applications in the past two weeks for the license.
And while Pennsylvania is know for its restrictive liquor laws (for example, beer and wine can't be purchased at the same place and you can't purchase alcohol on Sundays), local food businesses aren't likely to overhaul their business models any time soon.
"Obviously anything that allows our members to expand their opportunities and options to the customer is good for the industry," Melissa Bova, director of governmental affairs for the Pennsylvania Restaurant & Lodging Association, told the Post-Gazette. "But we haven't gotten calls from members who are overly interested. But that's not to say they aren't pursuing the application process for a license."