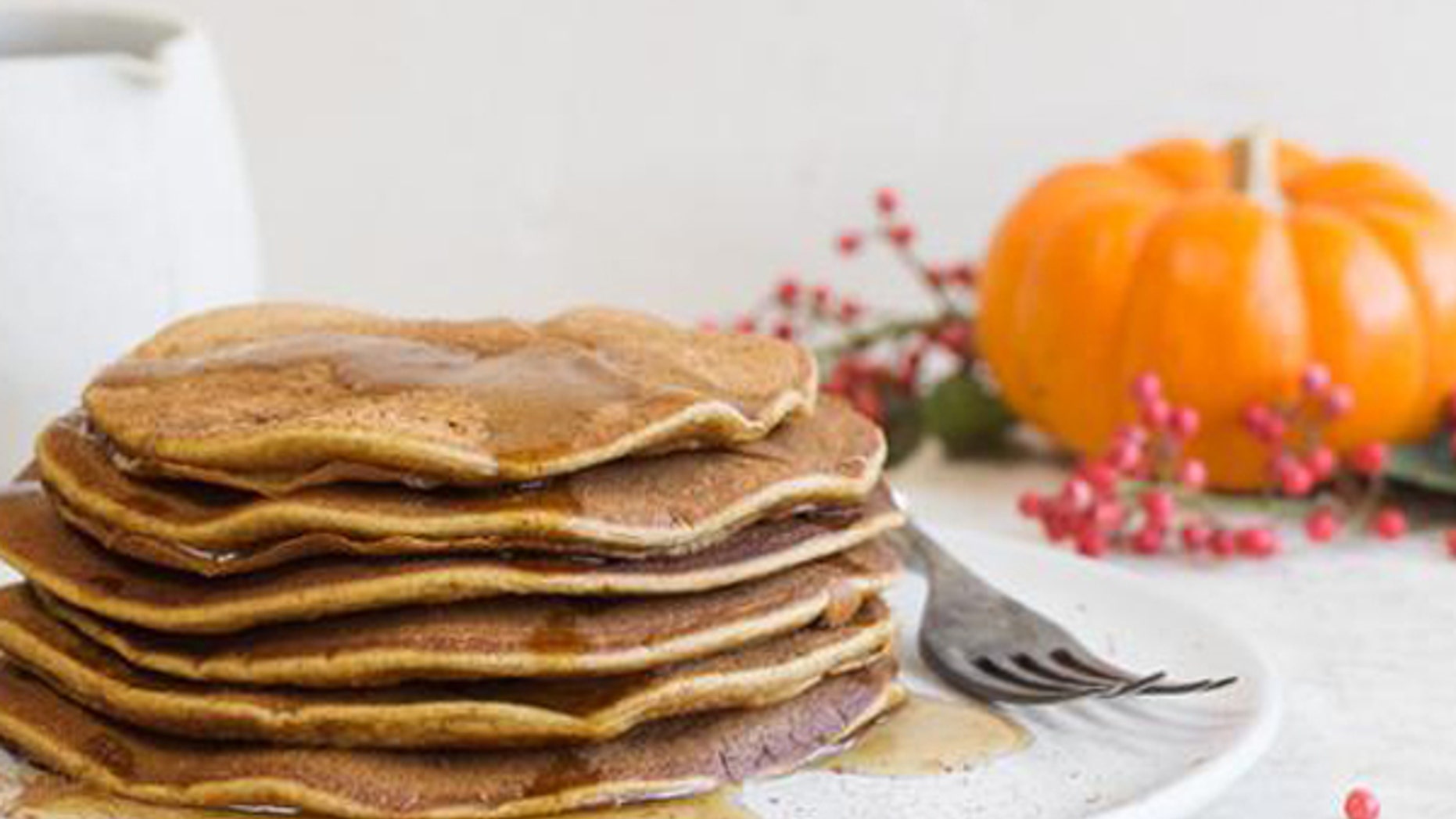 Cook the comforts of fall with this delicious pumpkin spice pancake recipe from Sun Basket.
Cook Time:
Prep Time:
Total Time:20 min
Servings: 2
Ingredients:
1 cup milk
? cup pumpkin puree
1 pasture-raised organic egg
1 tablespoon oil blend (canola oil - olive oil)
Sun Basket pumpkin spice pancake mix (all-purpose flour - brown sugar - baking powder - baking soda - allspice - cinnamon - ground ginger - salt)
? cup pure maple syrup (optional)
Preparation:
Heat the oven to 200ºF. Measure out ¾ cup milk; save the rest for another use. In a medium bowl, combine the milk, pumpkin puree, egg, and oil; whisk until smooth. Add the pancake mix and whisk just until combined.
If using, in a small pot over low heat, gently warm the maple syrup. In a large pan, warm 1 to 2 teaspoons oil over medium heat. Working in batches, using a ladle or ¼ cup measure, ladle the pancake batter into the pan a scant ¼ cup at a time. Cook the pancakes until golden, 2 to 3 minutes per side. Transfer to a sheet pan and keep warm in the oven while you cook the remaining batter.
Transfer the pancakes to individual plates. Serve with as much maple syrup as you like.