Prince Charles slammed on Twitter for not eating on 'MasterChef Australia'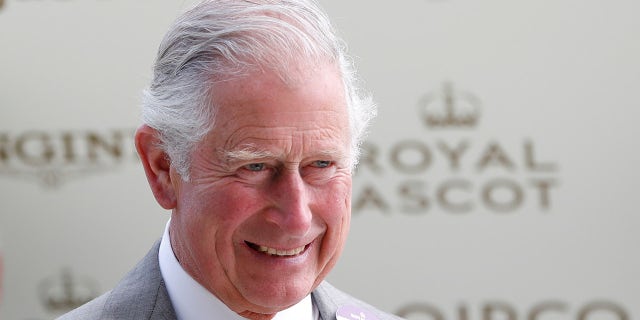 Prince Charles appeared on an episode of "MasterChef Australia" on Wednesday as a guest, but the Internet feels he may have missed the first rule of critiquing food: actually eating it.
Twitter users were quick to point out that the heir to the British throne failed to taste any of the food — at least on camera — during the reality competition.
KFC SOUTH AFRICA POKES FUN AT SOCCER SUPERSTAR IN LATEST COMMERCIAL
In the episode, Charles' wife, Camilla, Duchess of Cornwall, spoke to the show's contestants, telling them what she and her husband liked to eat and the foods they avoided. Camilla revealed that garlic was a "no-no," but that she always had ketchup, fresh tomatoes or tomato puree in her fridge. She also revealed her husband was a fan of local cheeses and eggs.
"Anything with eggs with a bed of local vegetables of some kind, he'd love that," Camilla said.
During the show, the contestants prepare wallaby tartare with green ants and goat cheese mousse. Charles then comes out to inspect the food and congratulate the chefs on their cooking abilities, but he was not shown on camera eating the canapés, Eater reported.
VID: UFC FIGHTER SUBDUES 'DRUNK' AT CAFE IN LAS VEGAS
Social media users were quick to address the elephant in the room.
"Did anyone see Prince Charles actually eat anything?" one social media user tweeted.
"I feel cheated that Prince Charles isn't actually even shown eating anything," said another.
"Everyone seems to be eating while Prince Charles is still chatting. Maybe waiting to see if someone else would throw up before he tries those canapés. All looked yum though!" someone else theorized.
"Promotion all week 'Cook for Prince Charles' except he doesn't eat anything. EPIC FAIL," wrote another.
FOLLOW US ON FACEBOOK FOR MORE FOX LIFESTYLE NEWS
Eater reported Charles may have refrained from eating due to a secret rule that prohibits a royal from chowing down on camera, which the royal family has never publicly confirmed.
However, Charles' stepson, Tom Parker Bowles, had once revealed that Charles and his mother don't like "chili and spice and garlic" and said it was because they come from a different "generation," The Express reported.