Port wine, a classy Father's Day drink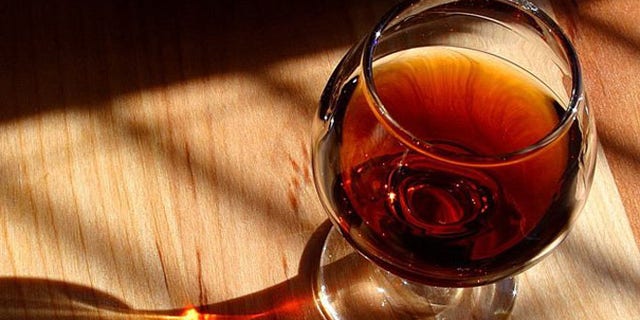 Port wine is often skipped over when browsing the wine store shelves, but perhaps it is worth a closer look.
Port is typically thought of as a "dessert wine," but not all varieties are on the sweeter side. This aromatic and flavorful wine can be dry, semi-dry and even come in white varieties.
Port is usually higher in alcohol, which can help aid digestion after a big meal and can couple quite nicely with fine cheeses, chocolate cake or even vanilla ice cream.
Whether you are out to dinner, or plan to purchase a bottle to enjoy at home, it's important to know that there are different types of port, and what to consider.
Ruby port, typically the least expensive, tends to be on the lighter side, and a good introduction to the world of fortified wines. Both the price point and its body are due to minimal aging and its light use of oak usage during the winemaking process. This port will indeed have a ruby hue and display bright fruit flavors.
One of the most popular, and frequently available on restaurant wine lists, is tawny port. When a port is labeled as "tawny," this simply means that it is made from red grapes and has aged at least 2 years in an oak barrel.
In many cases, there is a year printed on the bottle (10, 20, 30, 40 years). These numbers do not indicate how old the port is. Tawny port is a blend of several vintages, and the number indicates how many years the port has spent in wood.
Warre's Otima 10 year tawny port is quite unique not only in its ground breaking packaging to appeal to younger drinkers, but its elegant flavor and freshness. Typical to tawny ports, Otima carries the trademark nutty flavors with an elegant finish.
As indicated on the bottle, Graham's 20 year tawny port is created with grapes blended from top Portuguese vineyards and barrel-aged for 20 years. The added aging adds body and complexity to the nutty character and pairs wonderfully with vanilla ice cream or crème brulee.
It's ideal to serve port wine in a white wine glass if you don't have specific port glasses at home. Serving port in a vessel which is too small will prevent you from experiencing the wonderful aromas it has to offer.
Pick up a nice bottle of port wine and toast to Dad this Father's Day with something a bit different. Port can last up to 6 months after opening, so Dad will think of you every time he takes a sip.