Playboy Mansion chef said Hugh Hefner liked simple yet 'wild' meals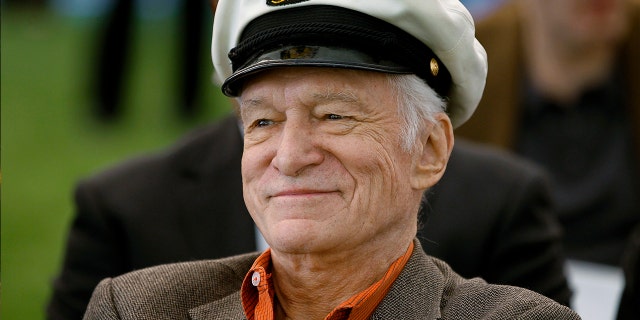 After passing away from natural causes at the age of 91, Hugh Hefner will be remembered for his Playboy empire and larger-than-life persona. But what's lesser known about Hugh are his unusual culinary preferences.
According to previous interviews with the Playboy Mansion's executive chef, Hefner was quite particular about his favored foods, and it took a small army to keep the media mogul satiated.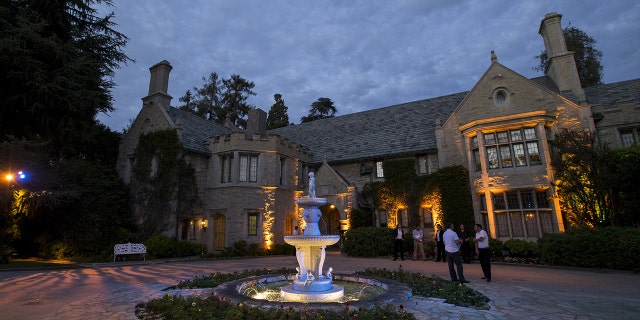 "I have a staff of 12 full-time chefs who are here around the clock," said William S. Bloxsom-Carter, executive director of food and beverage for Playboy Enterprises Inc., in a 2011 interview with Gourmet magazine, Yahoo Celebrity reported. "We have a catalog of 31 meals from which Mr. Hefner can request what he'd like to eat at any time of the day or night."
HUGH HEFNER, PLAYBOY FOUNDER, DEAD AT 91
In addition, the kitchen staff was tasked with keeping Hefner's bevy of beauties nourished, too.
"We want them to feel relaxed and at home, as if they were in their own kitchen. That's very important to Mr. Hefner," Bloxsom-Carter told Haute Living in 2011.
And while Hefner may have been more lax with other aspects of his life, when it came to meals, the mogul liked to keep a strict schedule. According to the chef, Hefner ate breakfast around 11:30 a.m., lunch around 5:30 p.m., and enjoyed dinner around 10:30 p.m.
WHAT WILL HAPPEN TO THE PLAYBOY MANSION?
Surprisingly, in spite of the mansion's sophisticated kitchen, Hefner preferred simply prepared dishes, from grapefruit to lamb chops.
"He likes fried chicken with mashed potatoes, which is his mother's recipe. He's a Midwestern gentleman, so he enjoys those kinds of foods," Bloxsom-Carter said. "He has two piles of mashed potatoes with a poached egg placed in each one. Pretty wild stuff, but it's OK."
Vanity Fair reporter John Heilpern once recounted a similar story of Hef's meal-time requests. According to Heilpern, he had been invited to the mansion to meet Hefner, but felt overwhelmed by the variety of three-course banquets on the printed menu. He then watched Hefner order a slice of banana-cream pie with a glass of milk, and asked the legend if it would be offensive if he opted for a simple off-menu salad.
"Not at all," Hefner said. "My folks were from Nebraska. I was raised on midwestern vittles."
Even when out to dine, Hefner was reportedly a finicky eater. According to a 2007 quote from the Telegraph, he enjoyed home-cooked meals so much, his chefs would often send pre-prepared foods from the mansion to the restaurants Hefner planned to visit. "[The models] pick from the menu, but I have lamb chops and a baked potato sent in from the mansion, so [my meal] is set," Hefner said.
FOLLOW US ON FACEBOOK FOR MORE FOX LIFESTYLE NEWS
While some may think that Bloxsom-Carter had a dream job, the chef was quick to declare how demanding the role was. "It really annoys me when people say I have a cushy job. They think the girls are in lingerie and six-inch heels standing by my desk and waiting for my next commend," he told Haute Living.
In addition to his daily duties, the chef was also tasked with the catering for the mansion's lavish parties, serving around 100,000 guests annually.