Pizza rat returns: NYC's newest pizza-loving rodent captured stealing entire pie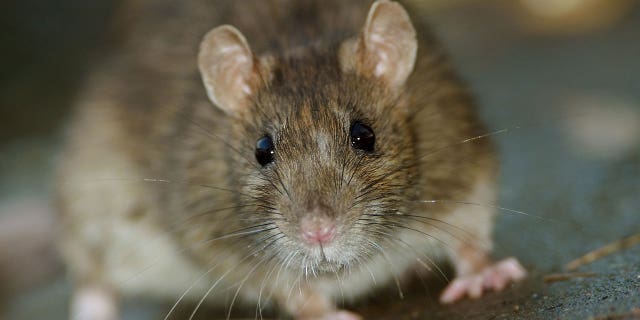 NEWYou can now listen to Fox News articles!
For the most part, New Yorkers find rodents to be absolutely disgusting. But when one of them starts lugging pizza across the filthy street, all bets are off!
A Brooklyn resident named Leigh Connor recently captured footage of a rat rummaging through a trash bag in order to get his grubby little paws on the uneaten pizza inside, reports DNA Info New York.
ARIZONA HIKER NEARLY DIES TRYING TO EARN A FREE PIZZA
The footage, which Connor later uploaded to YouTube, shows the rat actually dragging a trash bag inwards from the curb, and using its mouth to tear through the plastic and remove what appears to be a discarded personal pizza. The rodent then scampers underneath a fence with his haul, although he appears to abandon the pizza when Connor comes over for a closer look.
"I got off my bike and watched it and when the rat crawled out of the trash bag and started dragging it," Connor told DNA Info. "I stared at it in astonishment for like a full minute before I had the sense to film it."
As of Tuesday afternoon, Connor's YouTube clip had garnered 5,500-plus views — a respectable number, but pales in comparison to the 9.8 million earned by New York City's original pizza rat, who went viral in September 2015 after he was captured dragging a slice of pizza down the stairs at a subway station.
FOLLOW US ON FACEBOOK FOR MORE FOX LIFESTYLE NEWS
Between pizza rats, New Yorkers have also spotted a "milkshake squirrel" who was filmed stealing a milkshake from a trash receptacle, and a "doughnut rat" who was caught carrying a doughnut across a subway platform.