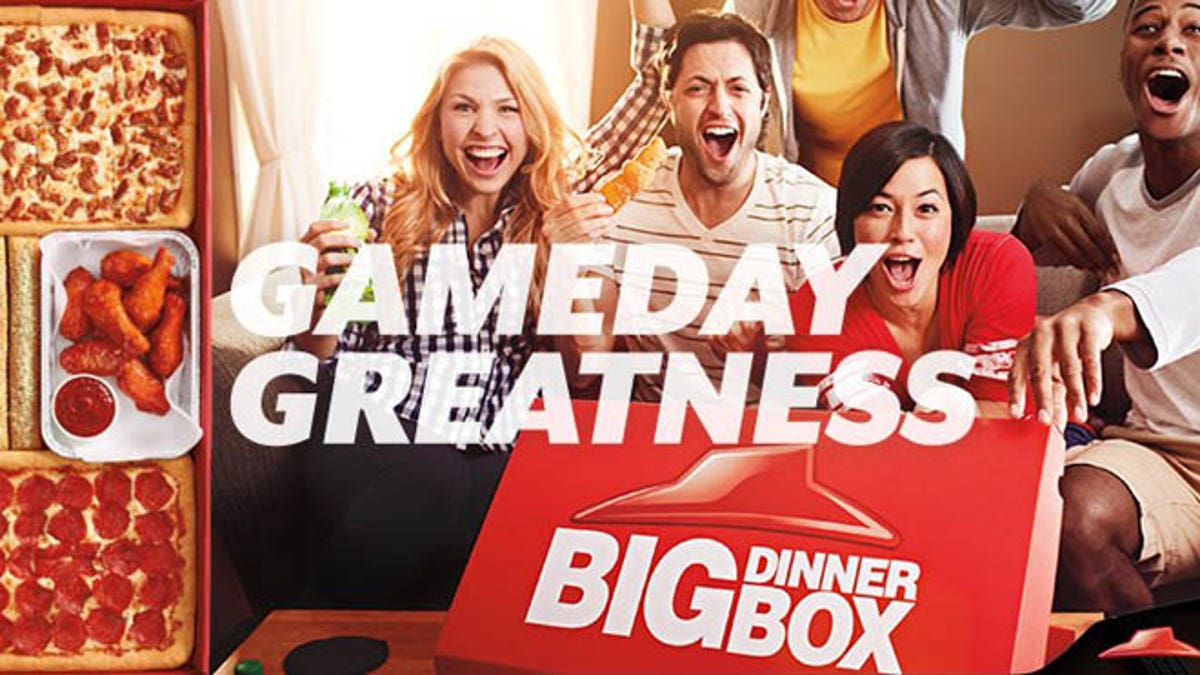 Hut, hut…free pizza?
Pizza Hut is going to give something away if a typical football term is uttered during the Super Bowl, we just don't know what that something is yet.
If "hut" is said during the big game, Pizza Hut locations will provide free samples of the chain's next "big pizza innovation"--whatever that may be--from 4-7 p.m. on Tuesday, Feb. 5.
"Anyone can give away a pizza, but not just anyone can offer up a new product that's a true category breakthrough," said Pizza Hut's CMO Kurt Kane in a press release.
The press release goes on to say that, according to Stats, Inc., "hut" is heard an average of 90 times per football game. And as for the "big innovation?" The pizza chain says it will be revealed during the CBS pre-game show on Super Bowl Sunday
The giveaway ties in to Pizza Hut's game day ad, which shows quarterbacks big and small yelling "Hut! Hut!" during various games of backyard, living room and non-professional football.
Pizza Hut has been known to offer creative crusts and pizzas with pizzazz at some of its international locations. Pizza Hut Singapore, for example, released a pizza within a pizza known as the "Double Sensation" over the holidays. In April 2012, Pizza Hut fans in the U.K. were introduced to a hot dog-stuffed crust pizza, and the Crown Crust Pizza, a nacho-taco-style pie with a cheeseburger crust, was made available in the Middle East.