Pizza Hut threatens evacuating Florida employees with disciplinary action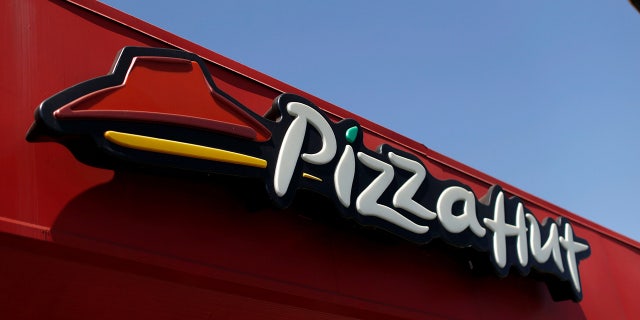 Pizza Hut has stated that they "absolutely do not have a policy that dictates when team members can leave or return from a disaster" after a store in Hurricane Irma's path got heat for trying to do just that.
"We are uncompromising in our commitment to the safety and well-being of our team members," wrote the company in a statement issued earlier this week. "All locations in the path of Irma are closed and will remain closed until local authorities deem the area safe. We absolutely do not have a policy that dictates when team members can leave or return from a disaster, and the manager who posted this letter did not follow company guidelines."
The hubbub over Pizza Hut's policy started making headlines earlier this week, when a Pizza Hut restaurant in the storm's path issued a much different statement to its crew.
U.S. AIR TRAFFIC DIAGRAM SHOWS WHAT IT LOOKS LIKE WITH EVERY FLIGHT IN FLORIDA GROUNDED
In a now-viral post on Twitter, a Pizza Hut team member shared a photo of a printout pinned to a cork board that advised Pizza Hut employees on hurricane "guidelines."
The paper, addressed "To all Team members," starts with expectations "as hurricane Irma approaches Florida," stating "our #1 priority is the safety and security of our team. But, we also have a responsibility and commitment to our community to be there when they need us. With that said, I/we need some guidelines in place to ensure both of those expectations are met."
The sheet continued with general rules – the store will close 6-12 hours before a storm – but explained that if a team member plans to evacuate, they must alert a manager and let them know when they plan to return, citing that a member is only allowed a "24-hour period before storm 'grace period'" and must be back from an evacuation within 72 hours.
"You cannot evacuate Friday for a Tuesday storm event!" the paper read, before reiterating that after the 24-hour grace period, team members are expected to work their assigned shifts.
"Failure to show for these shifts, regardless of reason, will be considered a no call/no show and documentation will be issued," it read.
Twitter users quickly responded negatively to the post, calling the company out for caring more about their profits than their employees.
One user pointed out the seemingly absurd fact that Pizza Hut will close for a holiday, but not for a life-threatening hurricane.
FOLLOW US ON FACEBOOK FOR MORE FOX LIFESTYLE NEWS
In its statement, Pizza Hut added that the offending manager had been dealt with.
"We can also confirm that the local franchise operator has addressed this situation with the manager involved," the company added.
As of Monday, 6.5 million people in the state are left without power after Hurricane Irma – changed to a tropical storm once it moved north – swept up Florida.
Hurricane Irma caused massive destruction in Florida, but before the storm made landfall, more than 5 million residents – about one-third of the state's population – were told to evacuate for their own safety. Governor Rick Scott even issued a plea for residents to "leave now, don't wait."