Pizza Hut losing market share to Domino's, Papa John's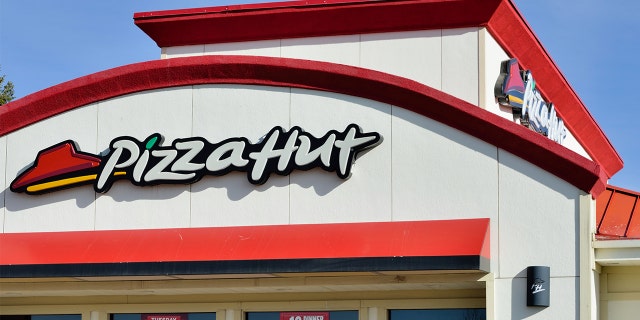 Pizza Hut may not be the country's most popular pizza delivery chain for long.
According to data recently released by food industry consultancy Technomic, Pizza Hut's share of the limited-service pizza category has declined by nearly 11 percent from 1995 to 2016, CNBC reports. The chain's market share dropped from 25 percent to just 14.3 percent in the 21 year time span, closing the gap with its closest competitor.
If Pizza Hut's market share continues to decline, Domino's—which currently holds 13.6 percent of sales in the market—will likely take over as the leading limited-service pizza brand in 2018, as predicted by Mark Kalinowski, a Nomura-Instinet analyst.
"For 2017, we expect that Domino's will earn 14.1 percent market share, surpassing Pizza Hut, which we project will end 2017 with 13.3 percent market share," Kalinowski said Wednesday, according to CNBC.
PIZZA HUT DEBUTS 'PIE TOP' SNEAKERS CAPABLE OF ORDERING PIZZAS
These predictions come amid the most recent Harris Poll study which revealed Pizza Hut lost its four-year reign as "best pizza chain brand of the year" to another competitor, Papa John's.
Pizza Hut placed third in the study, which evaluates familiarity, quality and purchase consideration, behind Papa John's and Blaze Pizza, CNBC reports.
News of the brand's struggles were announced shortly after Yum Brands, Pizza Hut's parent company, revealed its plan to invest $130 million in the restaurant. According to CNBC, the investment will be used to revitalize the brand by upgrading equipment, improving restaurant technology and boosting advertising through 2018.
In an earnings call, Yum's CEO Greg Creed, announced he's hoping to replicate the success of one of Yum's other companies-- KFC-- which received a $180 million investment in 2015. Since then, the chicken chain has seen nearly two years of improved same-store sales growth, Creed said.
FOLLOW US ON FACEBOOK FOR MORE FOX LIFESTYLE NEWS
So why aren't consumers still flocking to Pizza Hut?
Analysts primarily blame menu fatigue for Pizza Hut's declining sales, along with a lack of popularity among younger consumers.
"This is one of the reasons why the chain has focused so much on digital initiatives, in an attempt to better connect with this cohort, which is driving much of the market growth," GlobalData Retail analyst Hakon Helgesen told CNBC in an email.
Domino's, on the other hand, has been seen as a leader in the digital food delivery space. The company says the vast majority of its orders are now made online or through its smartphone app.