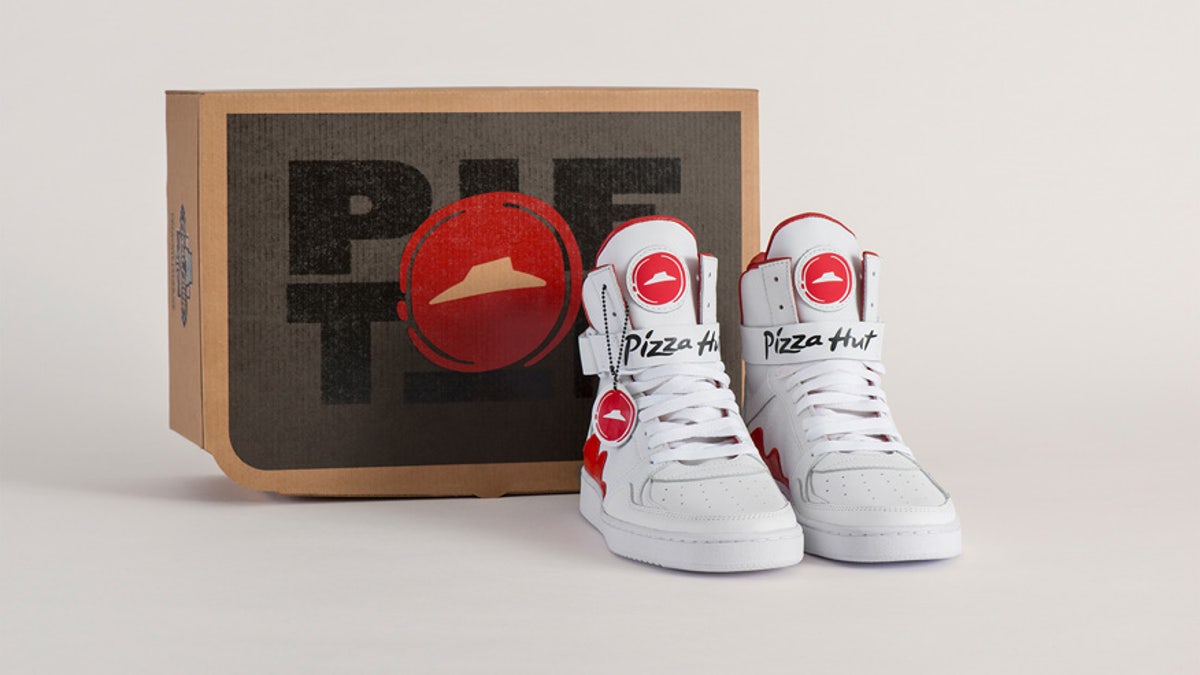 Mobile apps have made it easier than ever to order pizza at the touch of a button. But would you like to be able to order pizza with the tap of a toe?
In honor of March Madness, Pizza Hut has debuted a new ad campaign centered on a pair of high-top sneakers — or Pie Tops, as they're calling them — that can order pies at the push of a button.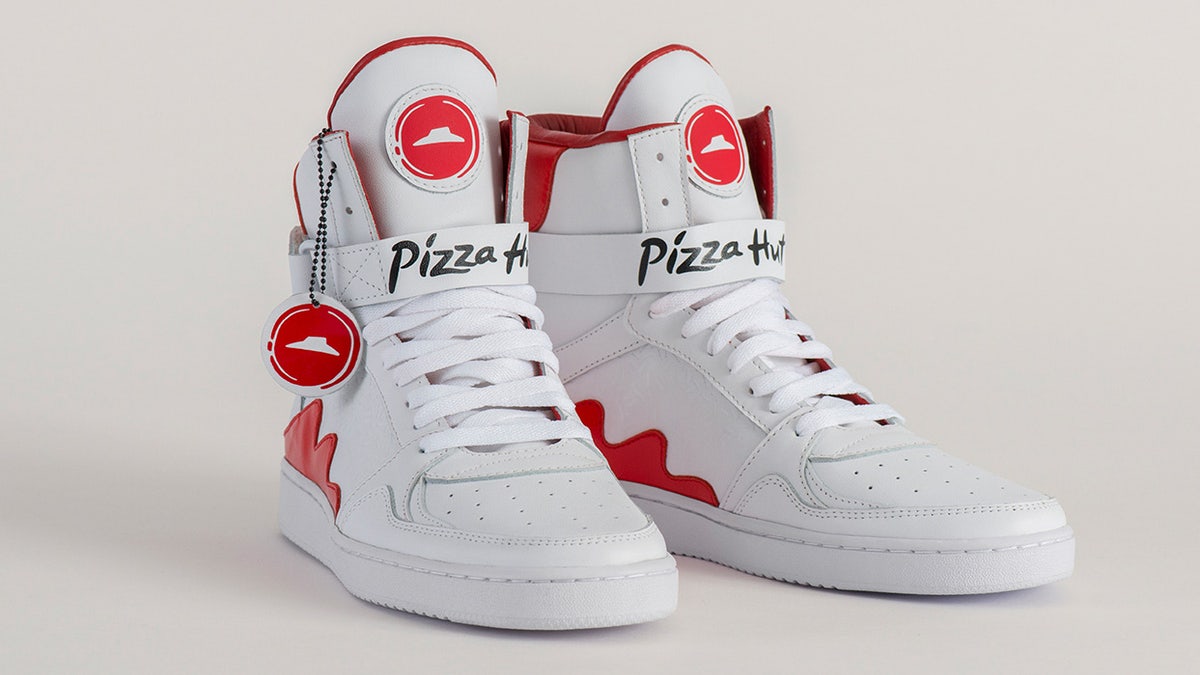 Each pair of shoes reportedly contains a Blutooth device that syncs up with the Pizza Hut mobile app, allowing users to order a pre-selected pizza (or the default Supreme Pizza) just by pressing on the shoe's tongue. The sneakers are also fitted with geo-location technology that allows deliverymen to find customers wherever they are.
PIZZA HUT SLAMMED FOR OFFERING 'KILLER' DEAL ON TAIWAN MASSACRE ANNIVERSARY
"It's always important that we make it easy for fans to order the Pizza Hut pizza they love without missing a moment of the March Madness action," David Daniels, Pizza Hut's vice president of media and advertising, stated in a press release.
"We know pizza is a fan favorite during the NCAA College Basketball Tournament, and our special-edition Pie Tops are a culturally-timed creative expression of our commitment to providing the easiest pizza-ordering and delivery experience possible."
Still confused? Allow retired NBA player Grant Hill to explain in Pizza Hut's new commercial:
But die-hard pizza/sneaker fans shouldn't get their hopes up about snagging a pair. In an interview with Ad Age, Daniels said the company will only be giving away 64 pairs of their new Pie Tops--and very few of those will find their way to the general public.
"The bulk of these will go to influencers [and] media, just to create buzz and talk value, and we've reserved some for the opportunity for a select few Pizza Hut super-fans to receive a pair of these custom Pie Top high-top tennis shoes," Daniels said.
The goal, Daniels added, is to promote Pizza Hut's improved online ordering system, which now accounts for roughly half of all orders.
FOLLOW US ON FACEBOOK FOR MORE FOX LIFESTYLE NEWS
Pizza Hut's latest marketing gimmick comes after the company reported a 4 percent drop in sales in the last quarter of 2016, which Yum! Brands CEO Greg Creed deemed "not acceptable." Ad Age also reports that Pizza Hut has since hired experts to improve their "digital experience" and delivery times.
Prior to Pie Tops, Pizza Hut introduced a "tweet to order" system in 2015 which allowed customers to order pizza simply by tweeting the pizza emoji to the company. Pizza Hut's All Access website also details how customers can order via Alexa or Facebook Messenger.