Pepsi in Japan reportedly to be releasing a new fat-blocking soda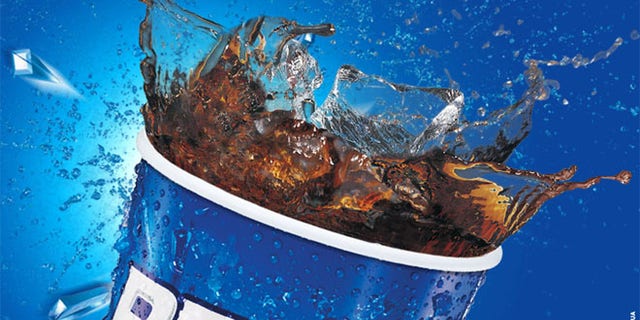 Soon a new "healthy" Pepsi will be on the market in Japan that lets you get the taste of coca cola during your meal without all the fat.
The website Kotaku is reporting that Pepsi Special contains indigestible form dextrin, which is used as a dietary fiber supplement and makes it difficult for the body to absorb fat while eating. Pepsi Special is designated as a "food for specified health uses," meaning the product is regulated by the Japanese government and has been approved for consumption.
Pepsi and Suntory, the sole bottler and distributor of Pepsi products in Japan, reportedly worked together to make sure Pepsi Special doesn't have an overpowering dextrin aftertaste.
This isn't the first "healthy soda" to be released in Japan. Earlier this year beverage maker Kirin began selling Kirin Mets Cola (no connection to the MLB team) which contains a similar type of dextrin and also claims to block fat absorption.
Priced at about $1.87, Pepsi Special will be available in stores throughout Japan starting Nov. 13.