#PaulasBestDishes goes viral after reports of Deen's racial slurs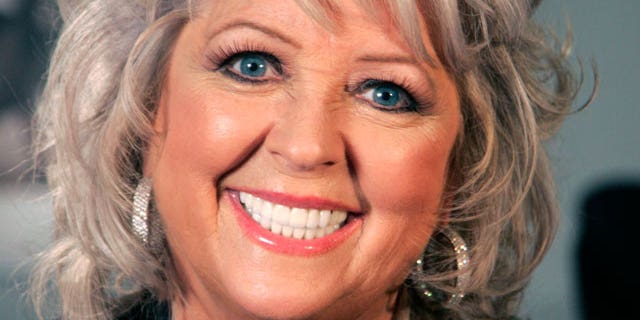 Quickly on the heels of reports that celebrity chef Paula Deen admitted in a deposition to telling racist jokes, using the N-word, and planning a slavery-themed wedding, Twitter users started a hashtag mocking the TV host and her show, "Paula's Best Dishes."
Soon, many took a crack at coming up with their own mock recipe names, including some cringe worthy submissions like Ku Klux Klandike Bars, Cotton Pickin' Fried Chicken and Swing Low, Sweet Cherry Pie.
Here are some others:
— Nebraska Jones (@MrsKimmieHaze) June 19, 2013
While some saw it as funny and calling it high-tech lynching of Deen, a few pointed out that it's a fine line between what Deen was alleged to have done and those firing off Tweets.
The Georgia chef's reputation has been battered over the past two years since keeping secret her Type 2 diabetes diagnosis while continuing to dish up fat-laden meals on her show. Since her diagnosis she's dropped more than 40 lbs. and is trying to rebrand herself as a healthy cook.
Earlier this month she released a new line of "finishing butters," meant to add butter taste to dishes while just adding it at the end of the cooking process.
Now she is being sued for $1.2 million by her Savannah restaurant's former general manager, Lisa Jackson, who claims the Food Network star made derogatory marks about African Americans.
Her attorney Bill Franklin, released a comment to the media Wednesday, saying: "Contrary to media reports. Ms. Deen does not condone or find the use of racial epithets acceptable. She is looking forward to her day in court."