Papa John's, which has had founder John Schnatter at the center of its logo and in TV ads, plans to pull his image from its marketing after reports he used a racial slur.
The decision was made by top executives but details of the change are still being worked out, according to a person inside the company with knowledge of the decision who wasn't authorized to speak publicly. The person was not aware of any plans to change the pizza chain's name.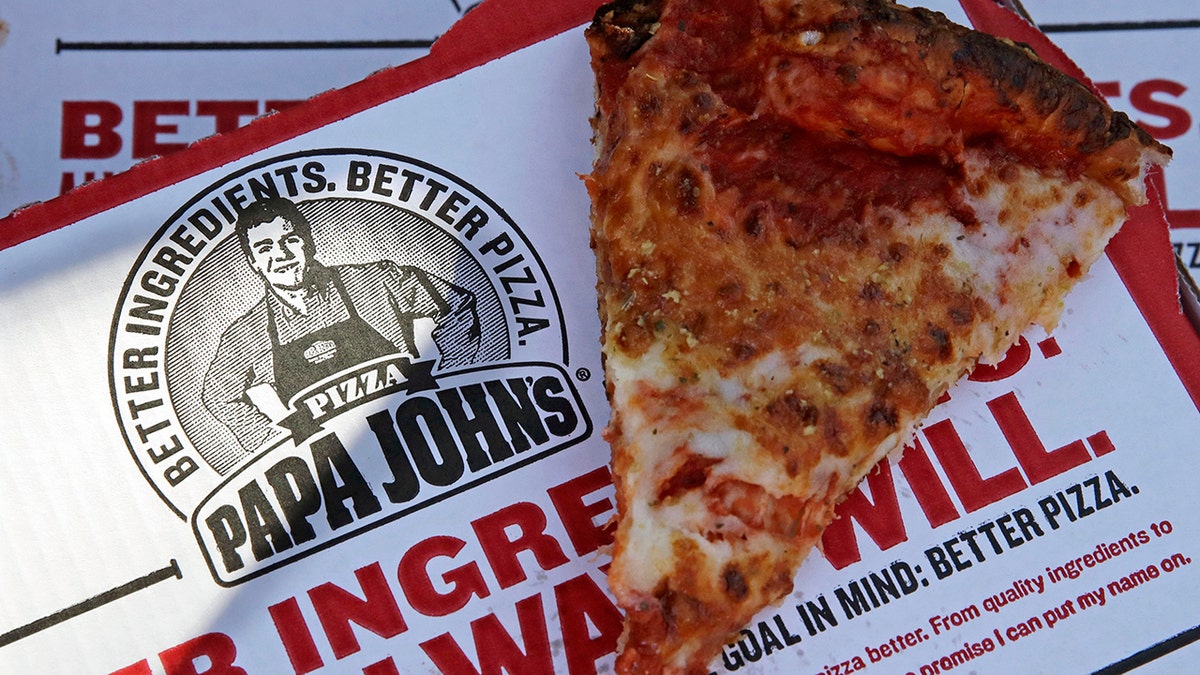 GYM IN HOMETOWN OF PAPA JOHN'S FOUNDER TO BE RENAMED IN WAKE OF CONTROVERSY
Schnatter has long been the face of the brand, and the company has acknowledged in regulatory filings its business could be harmed if Schnatter's reputation was damaged. Papa John's got a taste of that last year, when Schnatter stepped down as CEO after blaming disappointing pizza sales on the outcry surrounding football players kneeling during the national anthem.
This week, Papa John's was already trying to further publicly distance itself from Schnatter after Forbes reported he used the N-word during a conference call in May. Schnatter apologized and said he would resign as chairman. That prompted the company's stock to recover some of the losses it suffered after the report, though the shares were down slightly Friday morning.
Schnatter remains on the board and is still the company's largest shareholder with nearly 30 percent of the stock.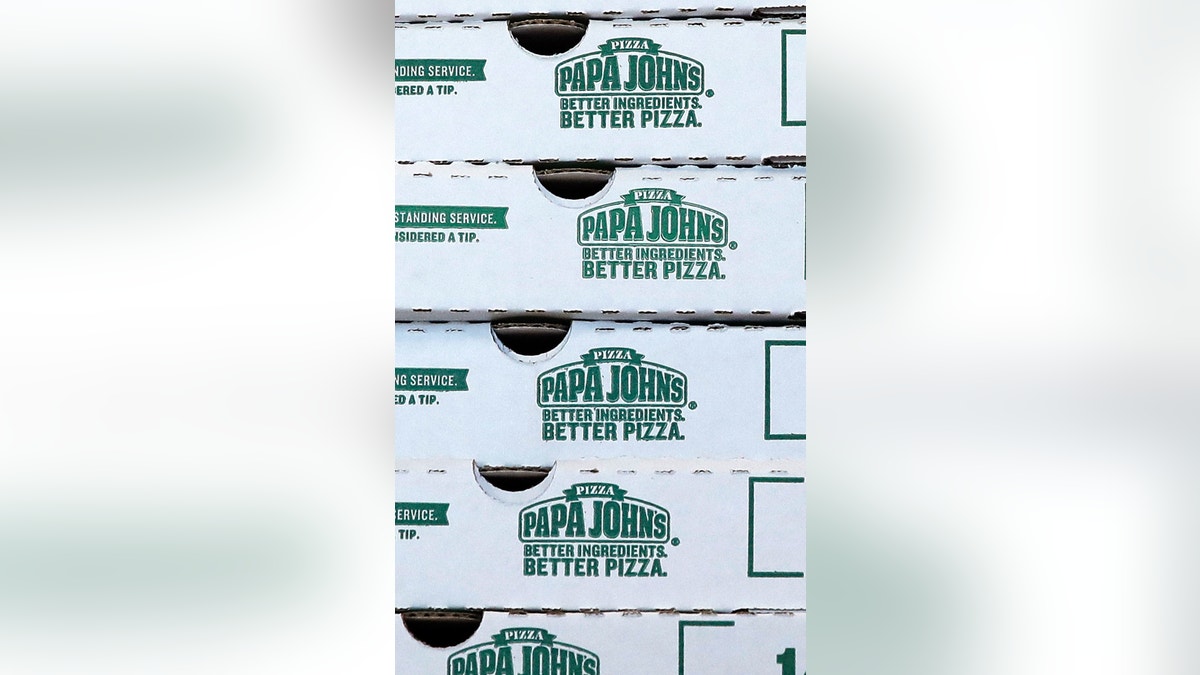 MLB SUSPENDS 'PAPA SLAM' PROMOTION FOLLOWING PAPA JOHN'S CONTROVERSY
It's not yet clear how quickly the company will be able to remove Schnatter from marketing materials, the person with knowledge of the decision said. In addition to appearing in TV ads, Schnatter's image is on packaging and at the center of a logo that is all over the company's website. It was still there as of Friday morning.
Keith Hollingsworth, a professor at Morehouse College's business department, said keeping Schnatter on marketing would be a signal to people that the company does not have a problem with his comments, or that it didn't think they were a big deal.
"Five years from now, they might be able to start bringing him back. But at the moment, you have to be very decisive and show you take this very seriously," Hollingsworth said.
Schnatter had used the slur during a media training exercise in May, Forbes reported this week. When asked how he would distance himself from racist groups, Schnatter reportedly complained that Colonel Sanders never faced a backlash for using the word.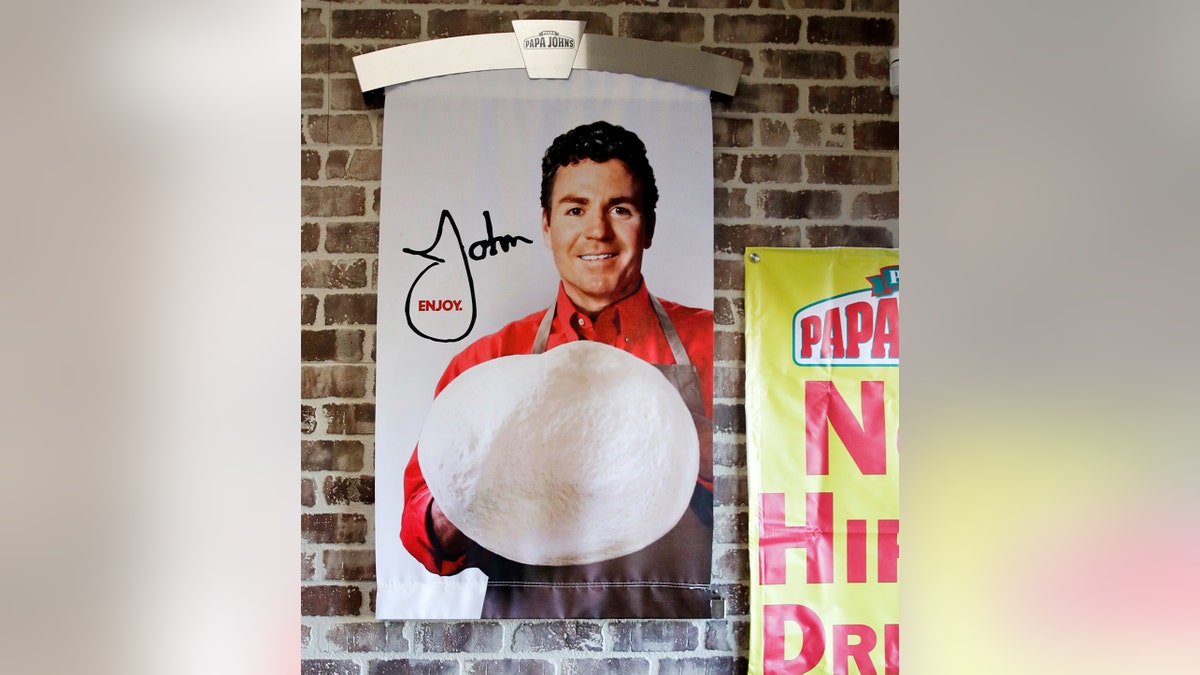 Schnatter subsequently issued a statement acknowledging the use of "inappropriate and hurtful" language.
"Regardless of the context, I apologize," the statement said.
FOLLOW US ON FACEBOOK FOR MORE FOOD & DRINK NEWS
Fallout has already included Major League Baseball indefinitely suspending a promotion with Papa John's that offered people discounts at the pizza chain after a player hit a grand slam. The University of Louisville also said Schnatter resigned from its board of trustees, and that the school will evaluate the naming arrangement for Papa John's Cardinal Stadium, according to the Louisville Courier-Journal.
Papa John's, based in Louisville, Kentucky, began operations in 1984 and had more than 5,200 locations globally. For the first three months of this year, the chain said a key sales figure fell 5.3 percent in North America.