Papa John's says John Schnatter can't 'distract' from inappropriate comments with new full-page ad
Papa John's founder, John Schnatter, is seemingly seeking a few slices of sympathy from the company's employees.
Schnatter – who was ousted as Papa John's chairman following controversy over his use of the N-word in a company meeting – took out a full-page ad in Wednesday's edition of his hometown newspaper, the Louisville Courier Journal, in order to address the people he still considers his "team members."
'PAPA' JOHN SCHNATTER CLAIMS HE WAS 'PUSHED' TO USE N-WORD
In the ad, which is written in the form of an open letter to the company's employees, Schnatter says he misses them "more than words can express," but blames current management for "not let[ting] me talk to you."
"We will all get through this together," he writes in the ad, which was reportedly handled by a PR firm.
The ad also directs readers to a website, "Save Papa John's," where Schnatter appears to be addressing both customers and employees, saying, "I built Papa John's from the ground up and remain its largest shareholder. I love my Company, its employees, franchisees and customers.
"The Board wants to silence me. So this is my website, and my way to talk to you."
PAPA JOHN'S TO TAKE FOUNDER'S FACE OFF MARKETING MATERIALS
SavePapaJohns.com also includes a section containing legal documents and press releases pertaining to his dismissal as chairman, though the site never specifies whether Schnatter, 56, seeks to regain the title.
His open letter to employees is also available to read on the site, and includes a message clarifying that he still does not want his likeness removed from "Papa John's assets."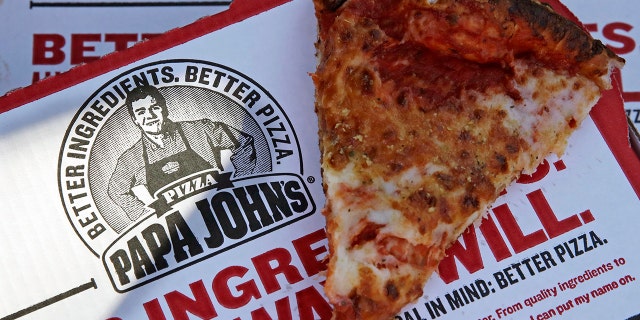 "Included in this website are links to recent press releases, news articles, and public filings — we are getting the truth out there," reads a statement credited to Schnatter on the site's homepage.
A representative for Papa John's has since shared a statement with Fox News indicating that the company's stakeholders agree with its decision to separate the brand from Schnatter, and writes that he "will not be able to distract" from the "inappropriate comments" he had made.
"We are not, nor should we be, dependent on one person. Papa John's is 120,000 corporate and franchisee team members around the world," reads the statement.
"Stakeholders, including customers, franchisees, employees, and investors, have expressed strong support for the actions we have taken to separate our brand from Mr. Schnatter. No matter what John does, he will not be able to distract from the inappropriate comments he made. We appreciate this support and are confident we are taking the right steps to move the company forward."
FOLLOW US ON FACEBOOK FOR MORE FOX LIFESTYLE NEWS
The controversy surrounding Schnatter's dismissal began on July 11, when Forbes reported of his use of the racial slur during a May conference call with a marketing firm. The firm, Laundry Service, was reportedly speaking to Schnatter to "prevent future public-relations snafus" following a November 2017 incident, during which then-CEO Schnatter blamed the company's struggling third-quarter sales on the NFL's handling of players' national anthem protests.