Papa John sues Papa John's for corporate records
The founder of the Papa John's pizza chain filed a lawsuit Thursday seeking access to the company's books and records following his resignation as chairman earlier this month amid reports that he used a racial slur during a media training session.
In a complaint filed in Delaware's Court of Chancery, John Schnatter accused Papa John's International Inc. of treating him in an "unexplained and heavy-handed way" after Forbes published a July 11 article that he says falsely accused him.
'PAPA JOHN' SCHNATTER CLAIMS HE WAS 'PUSHED' TO USE N-WORD
Instead of standing behind him and trying to explain what actually happened, the company followed "its usual, and flawed, manner of dealing with false and mistaken reporting," Schnatter claimed.
Schnatter compared the board's request that he step down as chairman to its prompting of his resignation as CEO last year amid controversy over remarks he made regarding National Football League players protesting during the national anthem.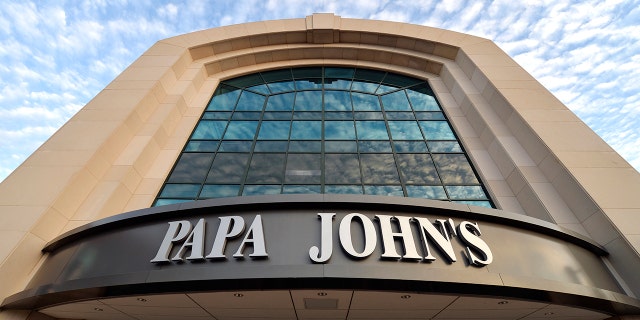 In the complaint, Schnatter says company directors either acted in a hasty and uninformed manner, thus breaching their duty of care to the corporation, or had secretly planned a "coup" in advance to oust him.
"Either way, as a director of the company, Mr. Schnatter is entitled to determine whether his fellow directors have been grossly negligent or are acting in bad faith, or both," the complaint reads.
PAPA JOHN'S EX-CEO APOLOGIZES FOR USING RACIAL SLUR IN MAY CONFERENCE CALL
Schnatter filed the lawsuit after the company rebuffed his July 18 request for a variety of documents, saying he was seeking to further his own self-interests, rather than the company's best interests.
The documents Schnatter seeks include internal communications by directors, officers and attorneys relating to him from Oct. 31 last year through July 15, when a special committee was formed to address the Forbes article. Schnatter is also seeking documents relating to any allegations of sexual harassment or sexual misconduct by any board member or officer.
After reporting about the racial slur, Forbes published another story last week describing a corporate culture at Papa John's that subjected women to sexist behavior. A representative for Schnatter has said the story contains "numerous inaccuracies and misrepresentations."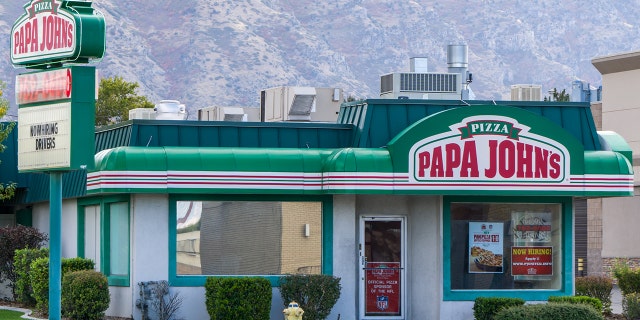 In a prepared statement, the company accused Schnatter of filing "a needless and wasteful lawsuit in an attempt to distract from his own words and actions" and said it would not be distracted from "numerous misstatements" he has made.
PAPA JOHN'S FOUNDER JOHN SCHNATTER RESIGNS AS CHAIRMAN OVER N-WORD CONTROVERSY
"We are providing Mr. Schnatter all of the materials he is entitled to as a director," the statement added.
Terry Fahn, a spokesman for Schnatter, issued a statement saying the company is using him as a scapegoat to cover up its own shortcomings and failures, and that it has a history of "sticking its head in the sand when dealing with comments that have been misconstrued and falsely reported."
The court filing comes as the company tries to distance itself from Schnatter, who says he has been falsely accused and that his resignation was a mistake. The company, which is based in Louisville, Kentucky, but incorporated in Delaware, has adopted a "poison-pill" shareholder rights plan to try to prevent Schnatter from amassing a controlling stake.
PAPA JOHN'S ACCUSED OF FOSTERING 'BRO' CULTURE WITHIN COMPANY, REPORT CLAIMS
Schnatter and his affiliates currently own more than 30 percent of the shares but would trigger the poison-pill plan if they amass 31 percent or more, the company said. Such a plan allows other shareholders to buy additional stock at a discounted price if one shareholder amasses shares above a certain threshold, thus diluting the acquirer's shares.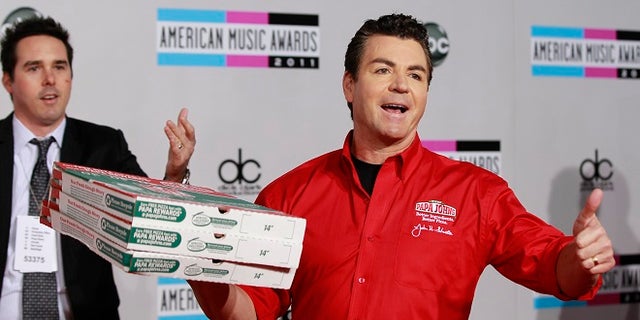 Schnatter, who founded the company in 1984, resigned as CEO late last year after blaming disappointing pizza sales on the NFL's handling of the player protests during the national anthem.
Following the latest controversy, the company said it would start scrubbing Schnatter's image from its marketing materials and is evaluating all ties with him.
FOLLOW US ON FACEBOOK FOR MORE FOX LIFESTYLE NEWS
Schnatter says he was notified less than three hours after the board voted to form the special committee that the company planned to terminate a "founder's agreement" that governs his public appearances. Schnatter claims it would have been impossible for committee members to properly inform themselves before making such a decision.
Papa John's shares closed down 23 cents Thursday at $44.45 after trading as low as $43.95, just two cents above a 52-week low of $43.93 and well off a 52-week high of $81.09.