Panera CEO hasn't heard from fast food execs after challenging them to eat from kid's menus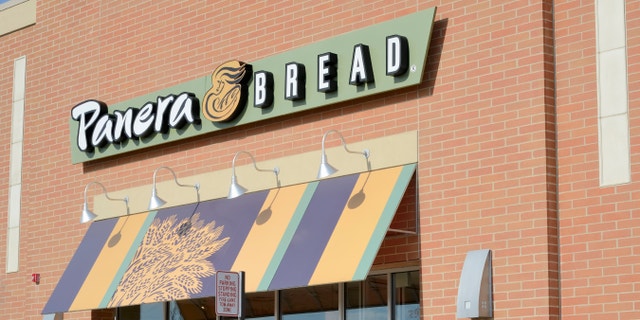 Rivalries between fast-food chains are fierce, even down to the littlest customers.
In announcing a major revamp of the kid's menu to include more healthy choices on Sept. 20, Panera founder and CEO Ron Shaich challenged fellow executives at McDonald's, Wendy's and Burger King to eat their own kiddie menus for a week and "re-evaluate what they're serving our children in their restaurants."
But in the days since, Shaich claims nothing back, according to NPR.
CHRISTIAN DAIRY QUEEN OWNER HANGS 'POLITICALLY INCORRECT' SIGN IN RESTAURANT, SPARKS CONTROVERSY
Broadcasting his urgent message with a Twitter video, Shaich told Business Insider that kids' meals at fellow chains are "nutritional nightmares," as they come bundled with sugary sodas and fries.
Panera, meanwhile, has reportedly expanded its kid-friendly menu to include child-sized versions of nearly every item on its regular menu, giving kids over "250 clean combinations" to choose from, according to the video. Taking the so-called #KidsMenuChallenge to heart, Panera followed up later that day, posting a picture of Shaich digging into lunch from the kids menu, and tagging the three fast food giants again.
"I can tell you I would happily live off Panera's kids menu," Shaich said.
HIGH SCHOOL STUDENT POSES WITH MCDONALD'S FOOD FOR SENIOR PHOTOS
Becca Harry, a McDonald's spokesperson, told NPR that the chain is "proud of how we're continuing to raise the bar on the food we serve," noting the many recent healthy changes that have been made to the Happy Meal, including a down-sized portion sizes, and the removal of artificial preservatives from Chicken McNuggets.
FOLLOW US ON FACEBOOK FOR MORE FOX LIFESTYLE NEWS
Meanwhile, chains including Arby's, Chick-fil-A and Chipotle have been trying to make things right by offering organic milk, applesauce, and fresh fruits as sides.