Padma Lakshmi's Ginger Turmeric Patrón Margarita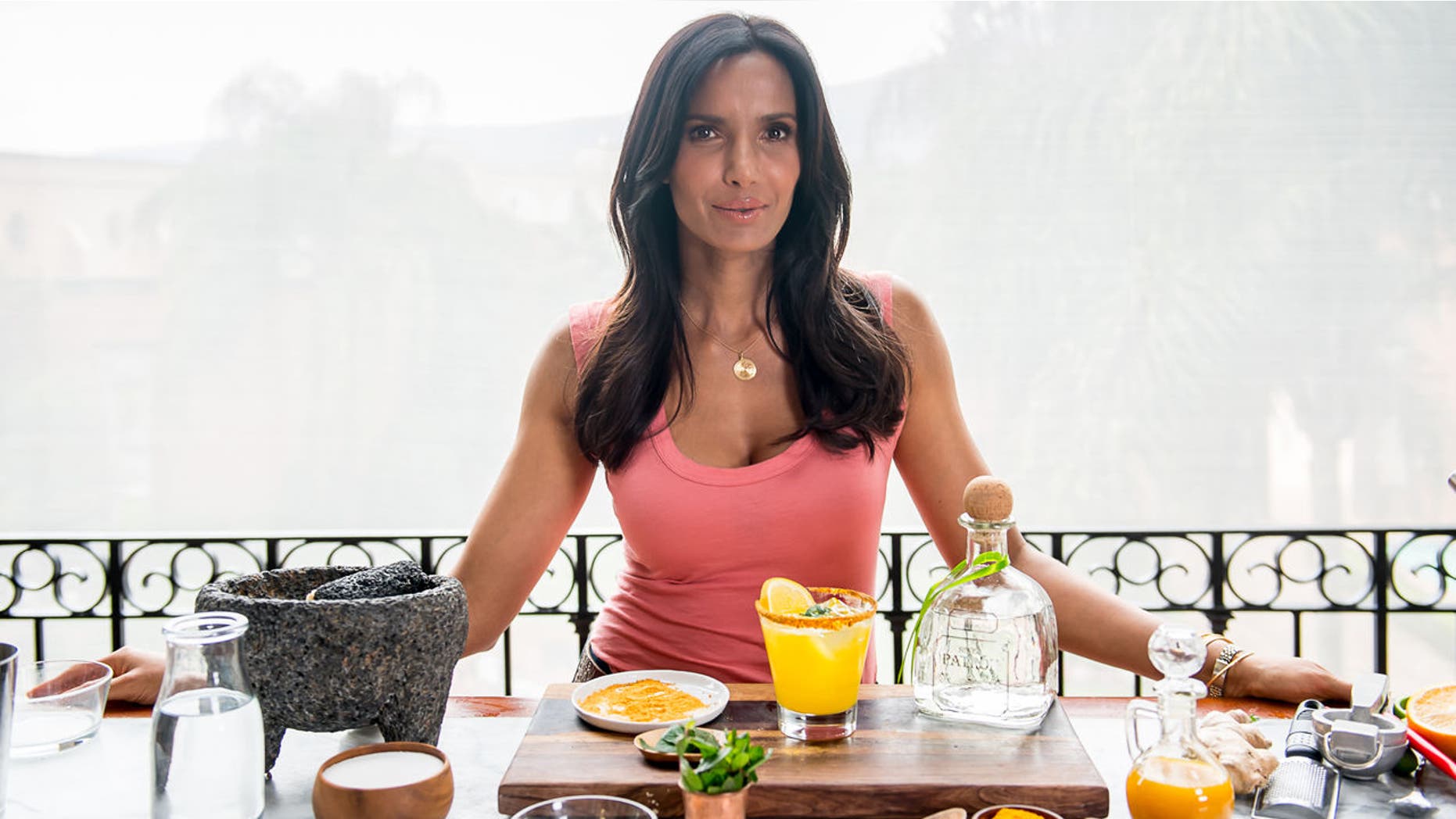 When Padma Lakshmi steps off the "Top Chef" set, food is never far from her mind. As a self-professed lover of spice, Lakshmi infuses global flavors in plenty of her own recipes-- including this signature margarita with spicy ginger and turmeric. This recipe was created after a Season 14 competition filmed at Patrón's Hacienda in Jalisco, Mexico. Making your own syrup makes a world of difference in this basic margarita upgrade.
Cook Time:5 min
Prep Time:15 min
Total Time:20 min
Servings: 1
Ingredients:
? Cup Sugar
1 Cup Water
4 Inches Fresh Ginger Root, Peeled and Sliced
1 Teaspoon Turmeric Powder
2 oz Patrón Silver
1 oz Ginger Turmeric Simple Syrup (see above)
1 Tablespoon Fresh Lime Juice
3-4 Fresh Mint Leaves
? Teaspoon Ground Turmeric
? Teaspoon Ancho Chili Powder
2 Teaspoon Coarse Salt
Preparation:
In a small saucepan, combine sugar, water and sliced ginger. Place over medium heat and bring to boil. Cook until sugar dissolves. Let steep for at least 10 minutes. Add the turmeric powder and stir until incorporated. Strain syrup through a coffee filter.
Tear mint leaves, and add to a cocktail shaker with ice. Add the Patrón, lime juice and ginger turmeric syrup and shake vigorously.
Combine ancho, turmeric and salt on a small plate and mix to combine. Wet the top of a rocks glass with a wedge of orange and dip in spice mix
Pour drink into prepared rocks glass and garnish with an orange wedge if desired.