Origins of the Moscow Mule: Not as Russian as you'd think
When you think of a "Moscow Mule," you might assume the history of the cocktail can be traced back to Russia. But did you know that the Moscow Mule was actually invented in Hollywood, Calif.?
Sophie Berezinski is the reason we see the iconic cocktail in copper mugs, and her great-grandson, J.J. Resnick, sat down with FOX News to reveal its origins.
FORMER PORN STAR BECOMES FACE OF CHAMPAGNE HOUSE, GETS SUED BY FOUNDER'S DESCENDANT
"It gives me chills to see Moscow Mules on menus all around the world," Resnick exclaimed. "Recently it surpassed the margarita as the most popular cocktail in America."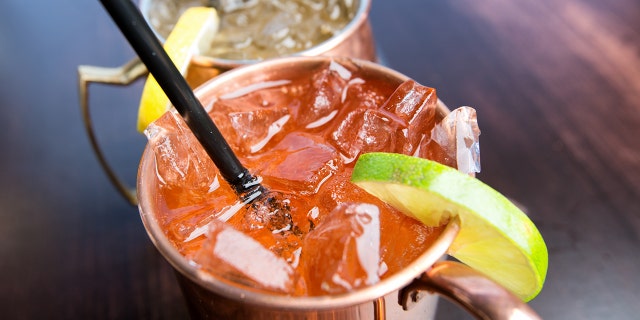 Sophie created the original design for the mugs at her father's copper factory when she lived in Russia. They were unable to sell them, so her father sent 2,000 across the Atlantic with Sophie when she emigrated to the United States.
Resnick explained that after Sophie married her husband, Max, he grew tired of having all of those mugs in their tiny apartment. "I can only imagine this little 800-, 900-square-foot apartment filled with a couple thousand mugs!" laughed Resnick.
NEW ZEALANDERS BUILD TINY ISLAND TO AVOID DRINKING BAN
Sophie searched far and wide for a buyer until she met Jack Morgan, owner of the Cock 'n Bull pub on Hollywood's Sunset Strip. Morgan was trying to introduce America to ginger beer. But Americans already liked ginger ale, Resnick explained, and did not appear motivated to try something a little different.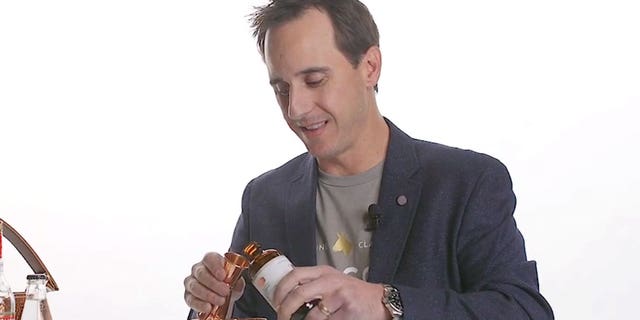 Meanwhile, another patron of Cock n' Bull, John Martin, also had a problem selling his own product. Martin had just purchased Smirnoff Vodka and was running into the same problem: People just weren't motivated to try something new.
"Nobody was drinking white spirits back then," said Resnick. "Everybody was drinking the brown spirits."
FOLLOW US ON FACEBOOK FOR MORE FOX LIFESTYLE NEWS
"So you've got these three people, John, Jack, and Sophie, with copper mugs, vodka nobody was drinking, and ginger beer nobody was drinking," Resnick continued. "And they found the perfect concoction of one-part vodka, two-parts ginger beer, [and] a squeeze of lime, all in that copper mug. And the Moscow Mule was born."