Oreo O's cereal returning to supermarkets after 10 years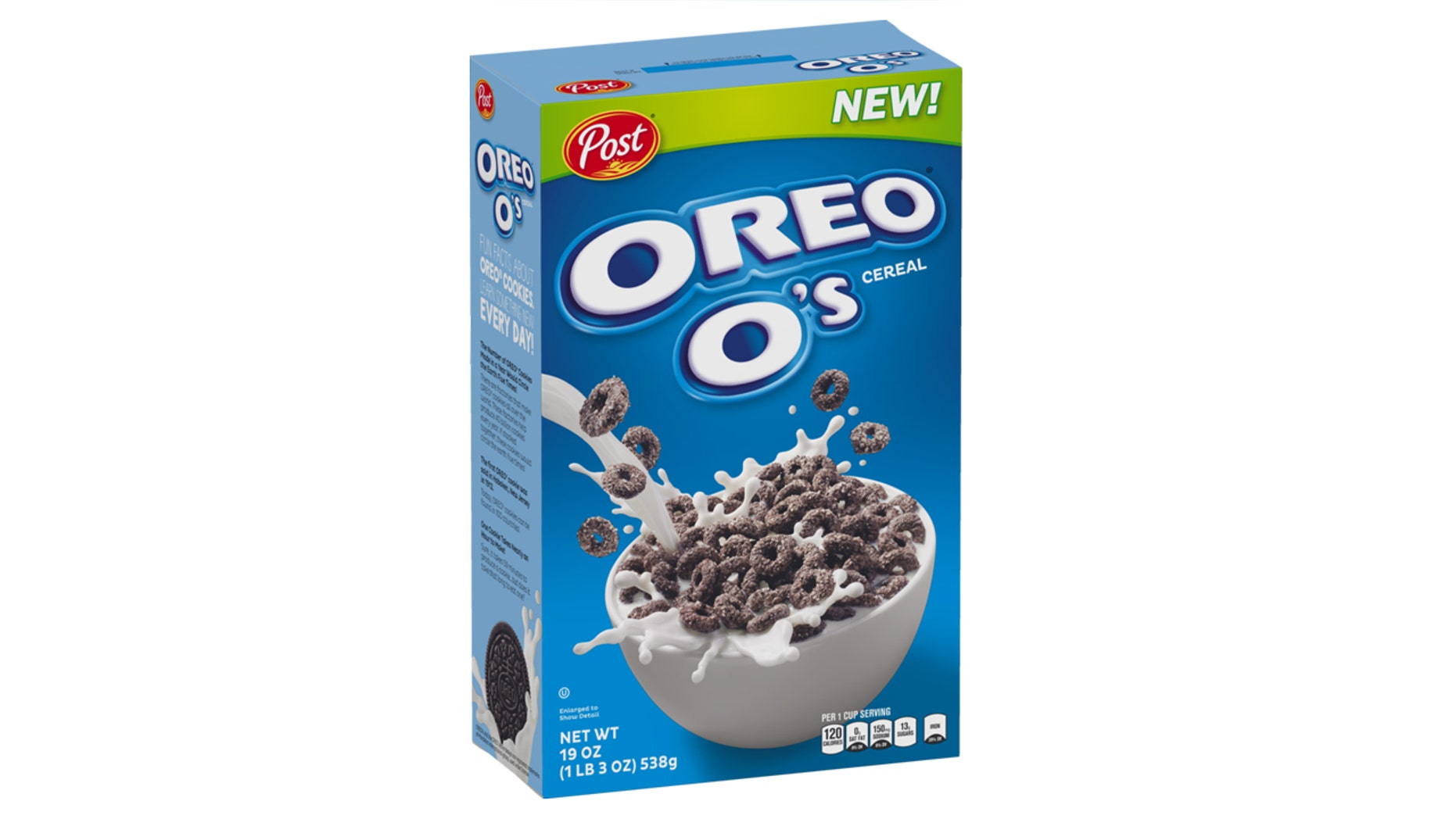 Do you miss eating cookies for breakfast?
Fans of Oreo O's haven't been able to indulge in the mini-chocolately breakfast treat for awhile but after a 10 year hiatus, the cookie-themed cereal will be back on store shelves this month.
The cereal, which first launched in 1998, was comprised of cocoa-flavored rings covered with a crème coating designed to the mimic the experience of eating an actual Oreo cookie. Post removed the cereal from its lineup in 2007, much to the dismay of fans worldwide.
6 THINGS YOU DIDN'T KNOW ABOUT OREOS
Cereal fanatics looking for Oreo O's have turned to the black market on eBay, with listings going as high as $220 for boxes imported from South Korea, where it never left stores.
But after all these years, will Post be switching up the formula?
No way, a spokesperson tells PopSugar.
"Fans of the iconic Oreo O's cereal will find the product has stayed true to its roots, with Oreo cookie bits and a crème coating combined to make the chocolaty, crunchy O's that can be enjoyed in a bowl with milk, or straight out of the box," said the spokesperson.
FOLLOW US ON FACEBOOK FOR MORE FOX LIFESTYLE NEWS
Cereal lovers who remember the treat from childhood are flooding Twitter:
If you're not sure where to find it, check out the Post brand store locator to see which stores in your area are selling Oreo O's. It's also being sold at Walmart.
Post Oreo O's will be available nationwide this month and retails for $3.99 a box.