Olive Garden donates $5,000 to comedian's charity after incident with waitress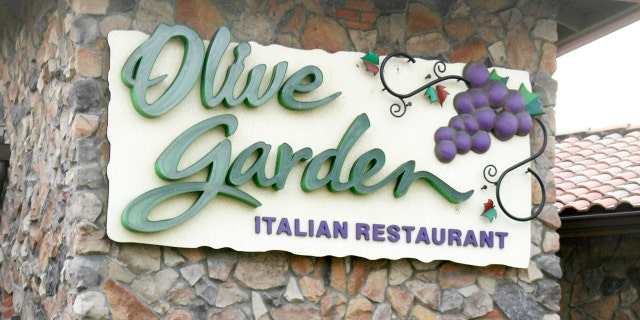 Olive Garden has extended a high-priced olive branch to comedian Ricky Smith after an alleged incident with a server that resulted in Smith's party being asked to leave.
On Tuesday, the Ohio-based comedian was dining with friends at an Olive Garden in Parma, Ohio, reports FOX Cleveland.
While speaking with their waitress, Smith, who is African American, says the server casually mentioned that she "didn't like serving black people." According to Smith, the waitress was also black.
OLIVE GARDEN ROLLS OUT ITS BIGGEST NEVER ENDING PASTA PASS PROMOTION EVER
When the comedian complained to the store manager and asked for a new server, he says he was told that the group could stick with the waitress serving the table or leave the restaurant.
On Tuesday night, Smith tweeted about the incident from the restaurant parking lot. He indicated police had been called in to handle the situation.
When news of the incident reached Olive Garden's corporate office, the chain issued an official apology to Smith— plus a sizeable donation to his charity Random Acts of Kindness Everywhere.
Olive Garden's senior director of communications Rich Jeffers released the following statement late Thursday night:
"Our number one goal is to create a welcoming environment for every one of our guests each day. We take these allegations seriously, and discrimination of any sort will not be tolerated in our restaurants.
THE SECRET TO OLIVE GARDEN'S SURPRISING SUCCESS
"Olive Garden's executive vice president of Operations has reached out to Mr. Smith to personally apologize and invite him back to our restaurant to make things right. The employees involved have been placed on leave pending the outcome of our investigation."
The restaurant manager and the waitress involved in the incident have been temporarily suspended but Smith says he told the restaurant he doesn't want anyone to lose a job just before the holidays.
Smith says the chain provided him with a $1,000 gift card and a $5,000 donation to RAKE, reports TMZ.
Though he's grateful for the gesture, Smith says he plans on using his personal gift card to feed to those in need.