Off-duty Burger King worker leaves slow line to start making food, later gets fired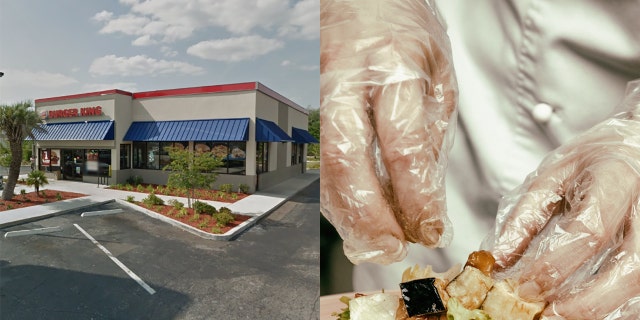 Customers at a Burger King in Jacksonville, Fla., believe a woman waiting in line took the restaurant's "Have it your way" slogan a little too literally when she hopped behind the counter and started preparing an order.
Witnesses say they watched the woman ─ who was photographed wearing a tank top and shorts ─ leave the slow-moving line and step into the food prep area, where she proceeded to slap on a pair of gloves before getting down to work, WJAX reported.
CHICK-FIL-A RETURING POPULAR OFFERING AFTER 20 YEARS
"She definitely, she had it her way," said witness Jeffrey Jones, who was waiting in line with his sister Marcelita. "She didn't even wash her hands."
In a statement to Fox News, Burger King said that the woman was an off-duty employee, but confirmed that the incident should not have happened. It also stated that the manager, and the woman, had been fired.
"We always want to provide the best service to our guests. The person in the photo was an off-duty employee who went behind the counter to prepare food. This should not have happened and as soon as the owner of this location was made aware of this incident, the franchise owner terminated the team member and manager for violating their company policies," wrote Burger King.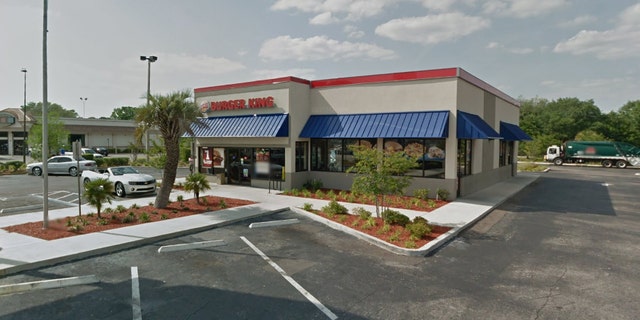 BURGER KING TREATS TERMINALLY ILL DOG TO FREE CHEESEBURGERS
The company's statement lines up with what Jeffrey and Marcelita Jones witnessed, as they said none of the other employees appeared to stop, or even question, the woman after she walked into the prep area.
Marcelita also said the woman took it upon herself to prepare food for customers waiting in the slow-moving line, telling WJAX she outright refused to be served by the woman.
"I said, 'No, you're not about to fix my food. You're not in uniform,'" Marcelita claims.