NYU accused of serving 'racially insensitive' meal in honor of Black History Month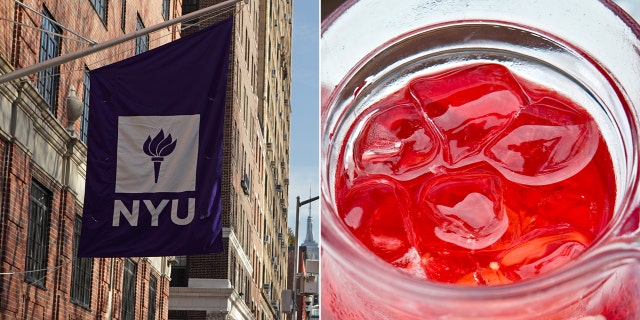 NYU and the people who cater its dining facilities are apologizing after a student called them out on a "racially insensitive" lunch they served up during Black History Month.
Nia Ashari Harris, a sophomore at the university's College of Arts and Sciences, took to Facebook on Tuesday to say she was shocked and saddened by the Black History Month-themed menu at the Weinstein Passport Dining Hall, which included such items as ribs, collard greens, cornbread, Kool-Aid and watermelon-flavored water.
"Not only was this racially insensitive, this was just ignorant," wrote Harris in a letter to university officials. "In 2018, there's no excuse for intentional and deliberate disrespect."
TACO BELL EMPLOYEE FIRED FOR PUTTING DEROGATORY SLUR ON RECEIPT
Harris said she found the dining hall's beverage choices to be the most egregious of the offerings, citing the "negative racial connotations and history of Koolaid and watermelon."
In her Facebook post, Harris claimed she approached a head cook at the dining hall, who "clearly diverted the blame" to the African-American cooks who worked there, telling Harris that they chose the menu. She said she was also told the red Kool-Aid was not Kool-Aid, but rather a "fruit punch," even though another cook told a different student that it was indeed red Kool-Aid.
The cook also told Harris that the dining hall regularly offers fruit-flavored water as a beverage choice, which Harris admitted to be true, despite never seeing the "watermelon-flavored water" before.
"It is usually cucumbers, pineapple, lemon, honeydew melon … I just find it ironic that watermelon water was used today," she wrote, before adding that watermelon isn't even in season, and theorizing that someone went out of their way to make this particular beverage for the Black History Month menu.
Harris concluded by asking for the university to apologize to its black students for "patronizing us" with the dining choices.
BURGER KING AIRED RAUNCHY SEX SCENE ON DINING ROOM TV, FAMILY SAYS
"I've wanted to go to NYU since I was 7th grade, and it breaks my heart that at this allegedly "diverse" and "global" institution, black students are faced with issues like this one," she wrote in her Facebook post.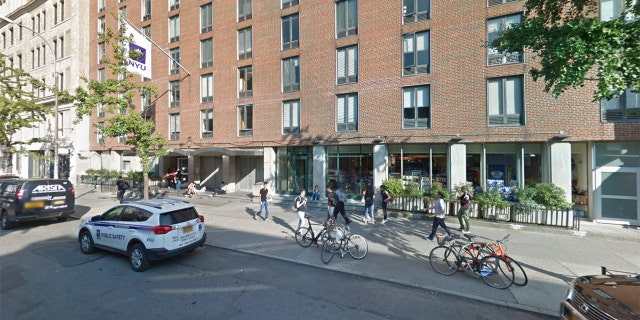 The following day, NYU President Andrew Hamilton issued a statement on the incident, which was also shared with the university's student newspaper.
"We were shocked to learn of the drink and food choices that our food service provider — Aramark — offered at the Weinstein dining hall as part of Black History Month. It was inexcusably insensitive," wrote Hamilton. "That error was compounded by the insensitivity of the replies made to a student who asked Aramark staff on site how the choices were made."
Hamilton also included an apology from the regional vice president of Aramark, who added that the company has suspended the employee responsible for the menu. He said Aramark will also be re-training its workers to prevent another "regrettable incident."
A subsequent statement from Aramark, which was obtained by The New York Times, has confirmed that two Aramark employees have been fired over the incident.
Meanwhile, Harris' Facebook post has generated responses from students at NYU and elsewhere, who found the incident "insane," and also offered up their help. Another added that the same thing happened at her school, albeit with purple Kool-Aid.
FOLLOW US ON FACEBOOK FOR MORE FOX LIFESTYLE NEWS
Harris, however, tells the Times she's pleased with NYU and Aramark resolved the issue.
"I would consider today a victory," she stated. "But it's also very important that we had to publicize it in order to put the pressure on them to do the right thing, because I feel like had I not publicized it, this could have gone a little bit differently."