Nutella taste test: How do other hazelnut chocolate spreads compare?
There's nothing better than spreading Nutella on a piece of toast, painting it on a strawberry, or just eating it right off the spoon. Or is there?
Hershey's, with its newly released chocolate hazelnut spread, wants to take a bite of Nutella maker Ferrero's vice-like grip on the chocolate spread market.
No wonder. Nutella holds about a 70 percent market share of chocolate spreads in the U.S., and demand for the sweet stuff is only growing. According to Euromonitor, chocolate spreads, (the biggest sub-sector of the $3.4 billion industry), grew by 13 percent in 2012 and is expected to grow.
Hershey's may be the newest competition for Nutella, but it's hardly its only. There are a variety of chocolate spreads on grocery store shelves, so what makes Nutella so great?
We wanted to take a closer look at the other brands that rival Nutella -- for taste and for the money.
FoxNews.com gathered a group of taste-testers, who are also moms, and sampled the Nutella along with four alternatives — including Hershey's newly-released chocolate spread.
In a blind taste test, we took notes on taste and texture, and then later talked about price and if our kids would eat it.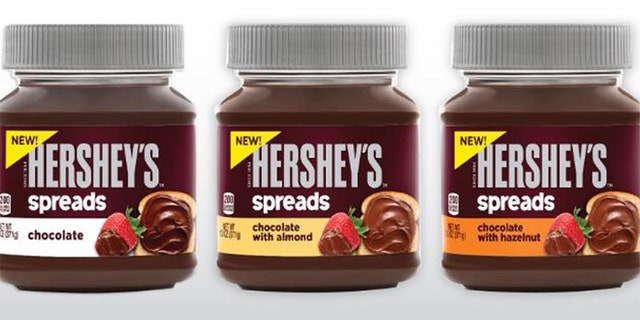 So without further ado, here's how they ranked.

1. Hershey's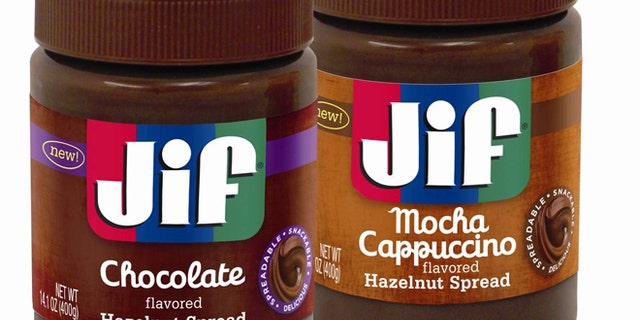 Hershey's offers three flavors in its 13 oz. jars: Chocolate almond, chocolate with hazelnut and plain chocolate. We just tried the chocolate with hazelnut. The consensus is that this just didn't compare with the creaminess of Nutella, and the heavy cococa taste was a turn off. "It almost tasted like cocoa powder," commented one taster. For $3.79, the price is right if you or the kids want to try something different, but you'll be heading back to Nutella in no time.
2. Jif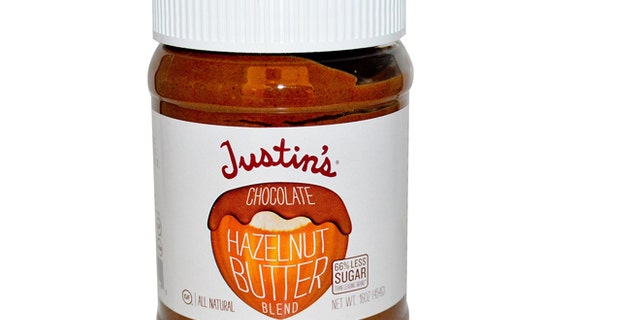 Jif offers two hazelnut spreads — Chocolate and Mocha Cappuccino. We tried the Mocha Cappuccino. Immediately the tasters picked up on the coffee taste, which wasn't all that bad, but the oily texture and sugary sweetness screamed fake to us. There was no denying this was not Nutella. And a look at the ingredients, it's no wonder they call it a hazelnut "flavored" spread: hazelnuts were listed on the label after sugar and vegetable oils. At $3.64 it was a little cheaper than Nutella (at $3.99), but bottom line, choosy mothers won't chose this Jif.
3. Justin's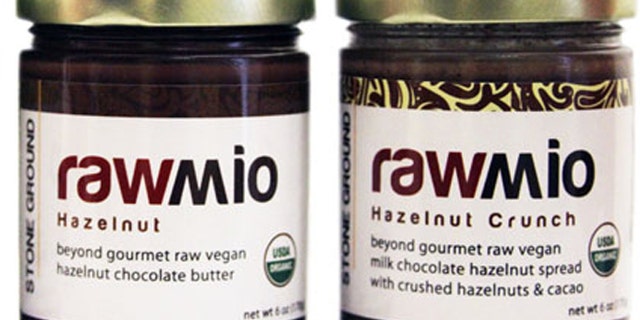 A few years ago, Justin's was started as a nut butter company in Boulder, Colo. with the aim to offer healthier spreads. Now you can find the brand at Wal-Mart, and most other supermarkets. We tried the Chocolate Hazelnut Butter, marketed as vegan, all natural with 50 percent less sugar than the leading brand. Made with a mix of dry roasted hazelnuts and almonds, the nutty taste hits you right off the bat and the consistency is almost like that of peanut butter. Hands down this was the group's favorite—even compared with Nutella. At a pricey $13.92 for a 16 oz. jar, you better make sure you or the kids will eat it –but our guess is that they will.
4. Rawmio
Rawmio sells organic, raw, stone-ground hazelnut products mainly online and in health food stores. We tried two flavors: hazelnut crunch and plain hazel nut. These were "health food" options of the bunch. The taste is nothing like the smooth, sweetness of Nutella, but they had a raw chocolaty taste—more like chewing on the cocoa bean itself. Out of the two, the hazelnut crunch was slightly more preferable. Maybe it was because of the raw coconut in it. One mom said it tasted burnt. "There's no way I am going to sell my kids on this," commented another mom. At $12.99 for a 6 oz. jar, it was the most expensive of the group, and probably hardest to stomach.