Nutella discount turns shoppers into hair-pulling 'animals'
It's Nutellageddon!
Aficionados of the chocolate hazelnut spread were at each other's throats Thursday as word spread about a deep discount being offered by the company at supermarkets across France.
"They are like animals. A woman had her hair pulled, an elderly lady took a box on her head, another had a bloody hand. It was horrible," a customer at the Rive-de-Gier supermarket in central France told Le Progres newspaper.
Thrown into a tizzy by a 70 percent discount, crowds were seen on video posted on social media as they swarmed toward pallets of Nutella and grabbed as many jars as they could, The Local reported.
In some stores, including in Ostricourt in northern France, cops were called as fights broke out between customers in scenes that echoed Black Friday madness in the US.
Similar altercations erupted in Roubaix in the Nord department store, as well as Wingles and Marles-les-Mines in Pas-de-Calais.
In the village of L'Horme in the Loire in central France, one employee told Le Progres: "We were trying to get in between the customers but they were pushing us."
At the Intermarché in Saint-Cyprien in southern France, shoppers threw themselves on a worker carrying Nutella jars, according to reports.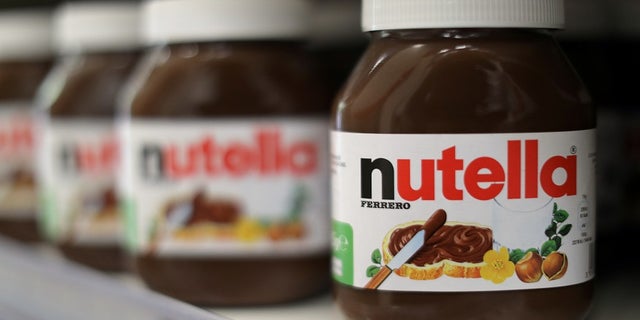 One Intermarche worker in central France told Le Progres that some people came up with novel ways to make sure they wouldn't miss out.
"Some customers came the night before the promotions to stash the Nutella pots in other places, and thus prevent others from taking them," said Jean-Marie Daragon in Montbrison.
"Today, I solved the problem by limiting the number of pots to three per person. But they went back and forth," he added.
The French are second only to the Germans as the world's top consumers of Nutella. The company churns out 365,000 tons of the gooey stuff every year and the French consume about 100 million jars a year.
Three years ago, a couple even wanted to name their daughter Nutella — but a judge put the lid on it to save the girl from a lifetime of teasing.