Now you can drink Fireball whisky from a $60 box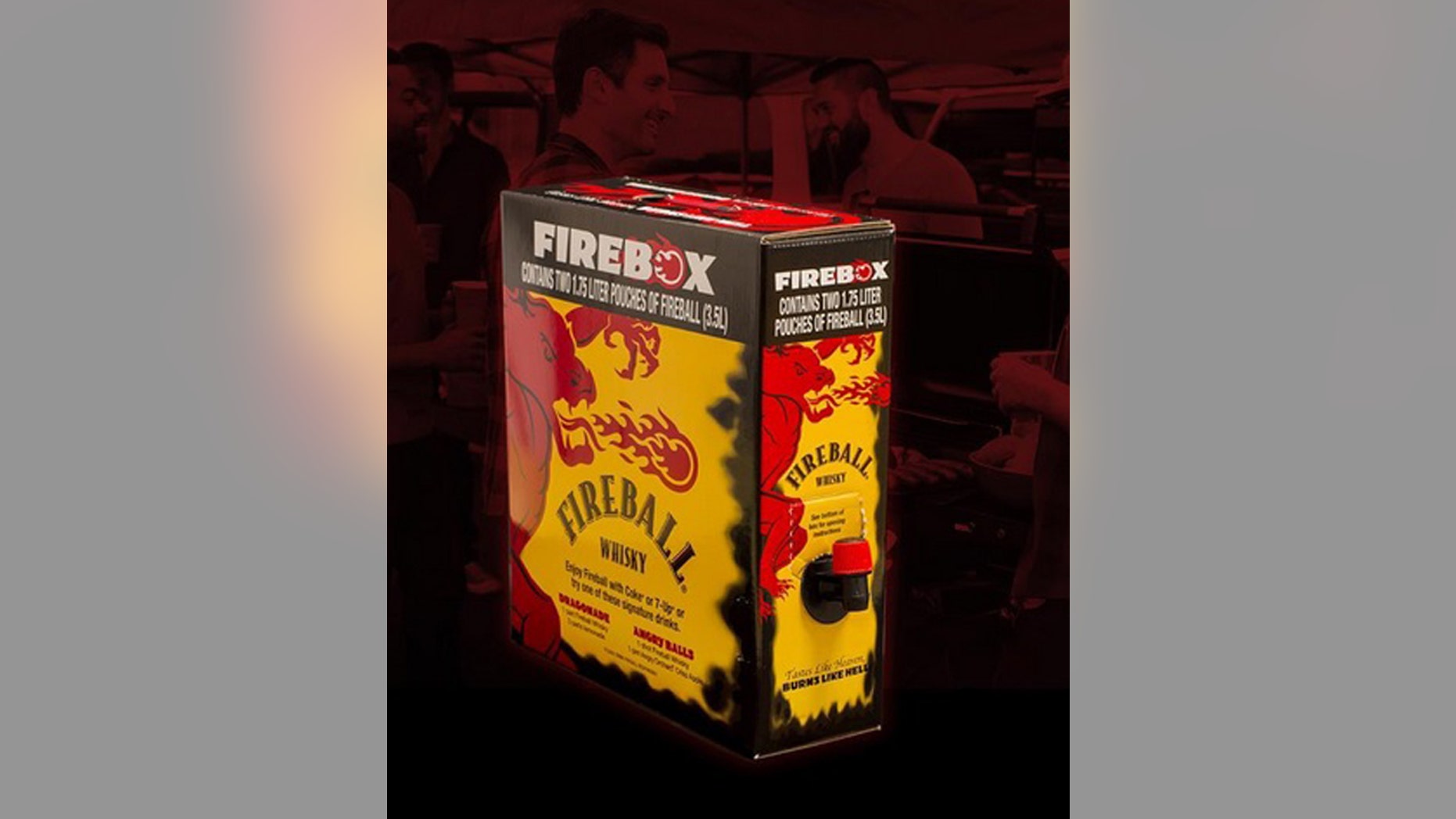 Looking for the perfect gift for that fiery, whiskey lover in your life?
Just in time for the holiday season, Fireball has rolled out a boxed version of its popular syrupy-sweet, cinnamon-flavored whisky.
Called the "Firebox," the new packaging contains two 1.75L pouches (about 55 standard shots) of Fireball whisky—plenty to get any holiday party in the spirit. For ultimate party convenience, there is a nozzle on the side of the box, making it incredibly easy to quickly pour shots.
10 SURPRISING FACTS ABOUT FIREBALL WHISKY
A few holiday revelers have already taken to Instagram to document their #Firebox experiences.
The Firebox has a suggested retail price of $60.
Editor's Note: This story has been updated to remove an incorrect claim regarding anti-freeze.