North Korea launches beer using 'exclusive' brewing technique, reports say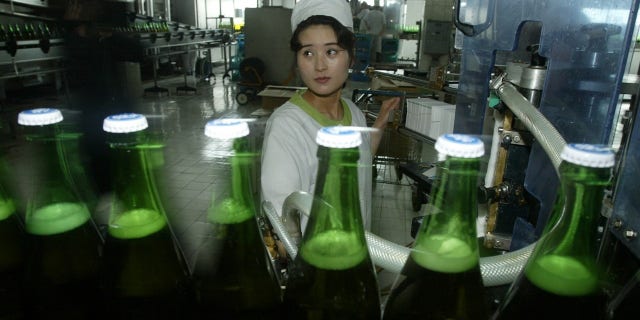 NEWYou can now listen to Fox News articles!
North Korea launched a new beer that's so "exclusive" because of its secretive brewing technique, reports said on Tuesday.
The regime's Taedonggang Brewing Company said the beer is better in "terms of its taste and smell," the BBC reported, citing the state-run newspaper Rodong Sinmun.
The newspaper claimed that the company's use of wheat instead of barley is making the new drink "better than existing beers in terms of taste and smell."
"It already gained positive reviews from North Korean citizens," the newspaper stated.
BUD LIGHT TO HONOR SUPER BOWL PROMISE, GIVE FREE BEER TO PHILADELPHIA
Barley is generally the preferred grain in brewing beer. However, malted grains including wheat, rye and oats are also often used.
The newspaper said the new beer is part of the "round-the-clock battle" to make North Koreans lives "more enjoyable" in the volatile regime, the BBC reported.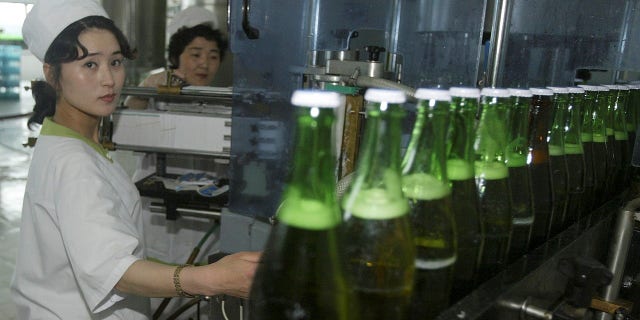 REPORT: BUDWEISER NOT AMONG AMERICA'S TOP THREE BEERS ANYMORE
Taedonggang began brewing beer in the early 2000s after Kim Jong Un reportedly complained about the imported beer that was coming from the South, Chosun Ilbo reported in 2015. The site quoted the despot as saying South Korean beer was "really tasteless."
The company was also expected to launch the new brew during the July Pyongyang Beer Festival. But the festivities were canceled for unspecified reasons, according to Yonhap News Agency.
FOLLOW US ON FACEBOOK FOR MORE FOX LIFESTYLE NEWS
The release of North Korea's new beer comes just days before the opening ceremony for the Winter Olympics in Pyeongchang, South Korea, where athletes from North Korea will be competing. North Korea, meanwhile, has been hosting practices for non-Olympic athletes at the luxury Masikryong ski resort, according to Chosun Ilbo.