No-Fuss Holiday Appetizers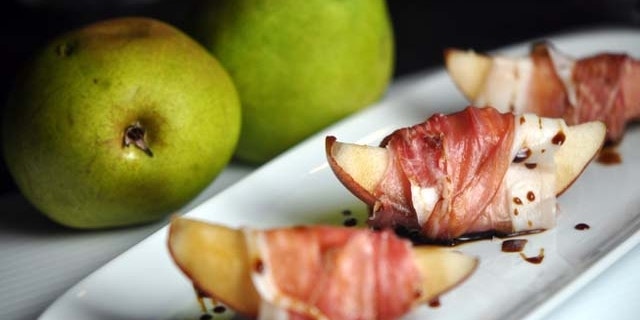 The holidays can be festive, but let's face it -- hectic.
If the pressure of executing the big dinner doesn't make you crack, there's the stream of unexpected guests. (Come on, who doesn't love an impromptu party in your kitchen?)
The secret to making holiday hosting look simple and flawless is to pick recipes that are elegant, yet easy to make. Stock your pantry with some very basic items, most you'll have already: a selection of fruits, cheese, crackers and you'll never to caught off guard.
To kick off your party (those you know and don't know about) take the pressure off from having to get your timing perfect. Try some great simple appetizers, some you cook-- some you don't have to-- for your next gathering. Serve these no-fuss apps alongside a fruit platter and veggie tray for an easy get together.
Recipe: Proscuitto Wrapped Pears with Blue Cheese
Recipe: Baked Brie in Puff Pastry (with apricot jam and pecans).
Kris Schoels is the author of Young Married Chic. A website on cooking, home decor, entertaining, and travel.