New York City's top restaurants facing white truffle shortage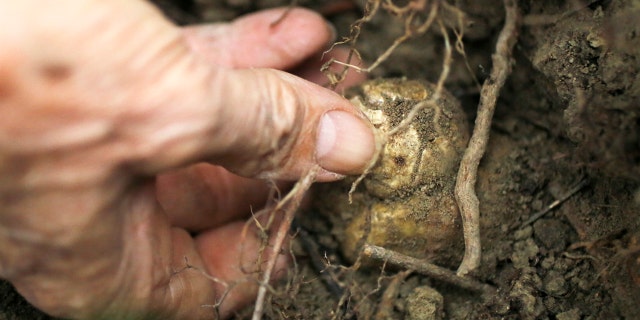 There's not enough fungus among us.
A hot Italian summer has devastated the white-truffle crop, and now high-end Manhattan restaurants are in a panic over a shortage of the delicacy.
"We're totally out of white truffles," said Edwin Fernandez, the maitre d' at Ristorante Armani.
The posh eatery above the Armani store on Fifth Avenue serves truffles on pasta and risotto dishes, but ran out recently.
BLAME BREXIT? SUPERSTAR CHEF JAMIE OLIVER CLOSING 6 UK RESTAURANTS
"This year has been difficult," Fernandez told The Post. "Everyone wants white truffles, and they are simply unavailable."
Many restaurants that traditionally served the truffles during the holiday season had to resort to their much-cheaper cousin, the black truffle, which are in plentiful supply.
Vittorio Giordano, director of US sales for the Manhattan-based importer Urbani Truffles, said he has had to "short" a lot of his customers this year.
"It was first in, first out," said Giordano, who has lately been fielding calls from restaurants across North America and even his own wholesale competitors seeking the prized fungus.
FOR THE LATEST FOOD FEATURES FOLLOW FOX LIFESTYLE ON FACEBOOK
The shortage caused the public's price to surge by $40 to $250 per ounce, he said. Giordano would not reveal wholesale prices.
After the truffle harvest begins in late September, Urbani normally imports hundreds of pounds of truffles for its 2,500 restaurant clients. But its Italian suppliers in Tuscany and Piedmont could spare only 40 pounds.
The story originally appeared on NYPost.com.