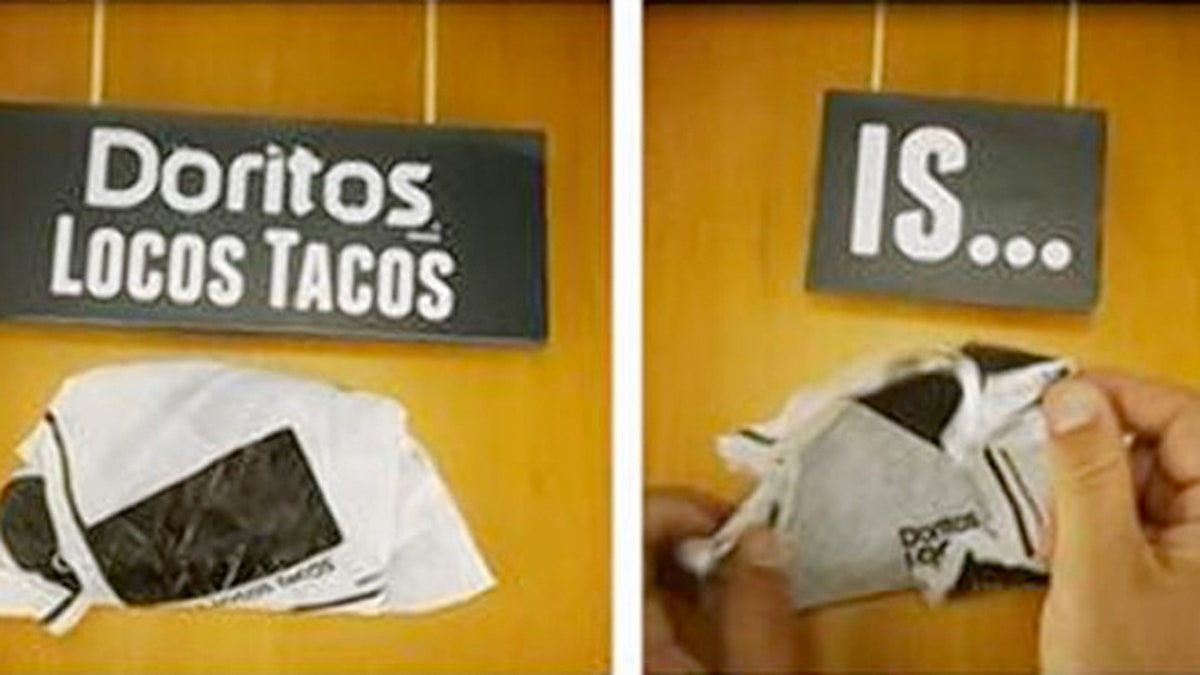 Well, we know the date, but don't yet know the flavor.
Taco Bell Thursday announced the release date of the next Doritos Locos Tacos flavor, joining the already popular flavors Nacho Cheese and Cool Ranch.
The company revealed plans to add "Más heat this summer with the arrival of the next yet-to-be revealed Doritos Locos Tacos on August 22," a news release revealed Thursday. It also used Vine to fuel a little speculation: @Tacobell: Nacho Cheese. Cool Ranch. What's next? It's coming 8.22.13. #_DLT" a.
Adage.com says it could the Flamas Doritos Locos Tacos, which according to Nation's Restaurant News that were being tested in stores in Toledo, Ohio.